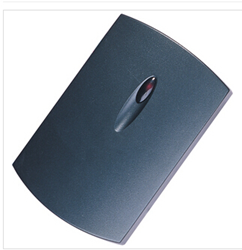 (PRWEB) August 14, 2014
SWAccessControl.com is a reliable proximity card reader manufacturer and retailer in the international market. All the company's items are well designed for distributors worldwide. Recently, it has released its new selection of 125 KHz Proximity Card Readers. All of the new items are now provided at affordable prices, up to 30% off.
It is true that many distributors are looking for cheap, high quality proximity card readers online. The company's brand new 125 KHz Proximity Card Readers are all made with durable materials. What's more, they are offered at cost-effective rates at the moment.
SWAccessControl.com has been working in the access control system industry for several years, and plenty of its items are popular in the market. The company has won thousands of loyal clients. Many of them love its products. The current special offer can save thousands of dollars for its new and old clients. The company is trying its best to help families and access controller distributors buy high quality products at affordable prices. The company aims to provide the best quality products at reasonable prices for its clients around the world.
Some features of the company's 125 KHZ Proximity Card Readers are as follows:
Communication Distance: WG≤100M.
Working Voltage: DC 9V-14V, Standard 12V.
Static Current: ≤120mA.
Proximity Range: 5-10CM.
Read Card type: Support EM-ID/Mifare-ID.
Ambient Temperature: 0℃~70℃.
Ambient Humidity: 10%~90%.
More than 100MCommunication Distance.
Dimension: 126 x 76 x 23mm
About SWAccessControl.com
SWAccessControl.com is a leading online store of access control system products. With an aim of offering the most affordable and convenient products, the company often announces new innovative products. In addition, it launches big promotions at its one stop website frequently. Customer service is the top priority of this professional supplier.
More details about its high quality products can be found at http://www.swaccesscontrol.com/?content/product/category/23/index.html.