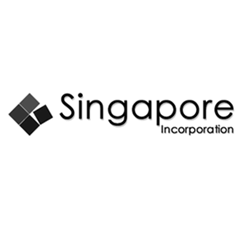 As many businesses look east to expand their businesses, operating from Singapore makes strong economic sense.
Singapore (PRWEB) August 15, 2014
Singapore-incorporation.net, a portal for company incorporation services, has published a foreign investor's to-do-guide for starting and running a new company in Singapore.
The guide aims to assist overseas entrepreneurs who wish to move their base to the city-state by providing an overview of company incorporation procedures, availability of funding and managing the work visa applications. It, additionally, informs the entrepreneurs about the various post-incorporation formalities to be taken care of while running a successful business entity in Singapore.
This new tool comes at a time when Singapore has once again topped the rankings, for the seventh consecutive time, in World Bank's Ease of Doing Business Index 2014. World Economic Forum's Global Competitiveness Report 2013–14 also ranks the city-state as the second most competitive economy in the world, offering the best IP protection, infrastructure and incentives in Asia.
The guide is divided into three main parts. The first part list the reasons why international investors should look towards Singapore; the second explains the entire process of company incorporation in Singapore and work visa application; while the final segment helps the investors learn how to manage various post-incorporation formalities and other requirements.
A short snapshot of the guide is outlined below.
WHY SINGAPORE
The guide explains in detail Singapore's excellent business-friendly ecosystem, which has won accolades from the Economist Intelligence Unit's and Global Information Technology Report.
It includes the city-state being a top-notch financial hub with availability of affordable funding. Singapore is home to 123 commercial banks, 154 fund managers and 291 capital markets services license holders, which enables entrepreneurs to raise funds at rates as low as 1% per annum.
Additionally, there are various government financing schemes available for companies in Singapore including the micro-loan programme, Loan Insurance Scheme and Local Enterprise Finance Scheme (LEFS) offered by SPRING Singapore; Development and Expansion Incentive; Pioneer Incentive Scheme; ACE Start-ups Scheme; and iSTART:ACE.
The tax structure is very encouraging too for entrepreneurs, as corporate tax marginal rates are third lowest in the world.
Also, with the world's best airport – Changi International – serving over 80 international airlines connecting people to more than 190 cities in 160 countries daily, as well as hosting many leading logistics firms such as UPS and FedEx, connectivity is never an issue.
For those who think long-term, Singapore has signed over 20 Free Trade Agreements (FTAs), and 74 comprehensive and 8 limited Avoidance of Double Tax Agreements (DTAs), facilitating trans-border trade and making it cheaper for Singapore-based firms to expand their operations internationally.
PRE-INCORPORATION CONSIDERATIONS
In its second part, the guide provides a snapshot of the various types of business entities available for incorporation in Singapore. While there are five options to choose from, namely sole-proprietorship, partnership, limited partnership, limited liability partnership (LLP) and a private limited company; the last one remains the most popular option as it is the most advanced and flexible business entity.
Even among the private limited company structures, an Exempt Private Company, which has no more than 20 shareholders (none among whom are corporate entities), is the most preferred type.
The final step in company incorporation, the guide details, is to apply for work visas. The types range from work permits for domestic workers and labourers, S Pass for mid-level skilled workers, and employment pass (EP) for experienced professionals, managerial personnel, executives or specialists with good credentials.
POST-INCORPORATION REQUIREMENTS
The guide, in its third and final part, elaborates on the formalities a business entity needs to fulfil for successful business operations in Singapore.
Proper accounting and bookkeeping, payroll management, compulsory contributions to the Central Provident (CPF) and Skill Development (SDF) funds, taxation requirements, and customs and trademark registrations, are the main considerations.
Ms. Christine Lim, manager at Singapore-incorporation.net, while commenting on the latest offering from her company said," This is Asia's century. Especially after the economic meltdown of 2008, the continent has been an important driver of the global economy. As many businesses look east to expand their businesses, operating from Singapore makes strong economic sense. The guide we published today is essentially a snapshot of the entire process of running a successful business in Singapore. From the time a foreign entrepreneur start thinking about relocating to Singapore, up to the post-incorporation requirements, the foreign-investors-to-do-guide assists in everything. "
To view the full guide, please go to http://www.singapore-incorporation.net/blog/why-international-investors-should-look-into-singapore/
About Singapore-Incorporation.net:
Singapore Incorporation Online provides corporate services including the registration of companies and businesses in Singapore, compliance and tax advisory services and immigration services including application for work visas and other business related visas. Singapore Incorporation Online is a full-service corporate service provider company providing a full range of corporate, compliance, tax and immigration support services.
Phone: +65 6305 2414
Fax: +65 6305 2415
Email: info(at)singapore-incorporation(dot)net
Website: http://www.singapore-incorporation.net