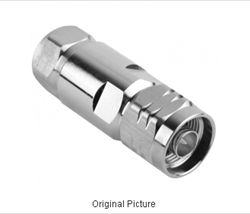 (PRWEB) August 14, 2014
Recently, LenoRF, a popular electrical accessory supplier, has released its newest collection of N Male Connectors for worldwide distributors. Moreover, the company is now offering deep discounts on these N Male Connectors. All customers can enjoy a discounted price (from 8 to 30 percent off).
The company wants to bring huge benefits to its new and old clients. Similar discounts are now provided on most of LenoRF's items. The company's high end electrical accessories are popular among global customers; a large number of them have been highly praised and appreciated by the buyers.
LenoRF has been working in the electrical field for decades. It is providing more than 500 different kinds of high quality products on its website. The brand new N Male Connectors come in many different specifications. All of them are very cheap at the moment. The special offer will enable worldwide clients to get what they need at cost-effective rates.
"We are very proud to announce our new selection of N Male Connectors. They are all manufactured by top experts according to the latest customer feedback. We insist that customer satisfaction is the most important part of our business. Along with N Male Connectors, we have many other useful products for sale," the company's sales manager says.
About LenoRF
LenoRF is an online supplier of high end electrical equipment. It is a China based company that aims to provide customers with high quality products at the lowest possible prices. Customers can try the company's products through sample orders with a long-term contract. Most customers come back soon after receiving their first deals.
More details about the company's useful products can be found at http://www.rfcnn.com/N-Male-RF-Connector-for-RG58-24.html.