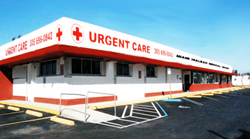 Dr. Israel Grinberg is a wonderful and celebrated physician who has a history of helping those in need.
Miami, Florida (PRWEB) August 15, 2014
MarijuanaDoctors.com is enthralled to announce the addition of its first Florida physician, Dr. Israel Grinberg. Specializing in Physical Medicine & Rehabilitation, Dr. Grinberg has served the local Miami community for more than 50 years! Originally graduating from the School of Medicine at the University of Buenos Aires in Buenos Aires, Argentina in 1979 he came to South Florida shortly after to begin his residency for training with West Gables Rehabilitation Hospital.
After establishing his practice in Miami, Dr. Grinberg ultimately came into contact and was able to treat a well known and highly respected athlete in Boca Raton who unfortunately suffered from a condition that would have been aided by the use of medical marijuana. This was in 1997 and since that experience Dr. Grinberg has been a firm supporter of reformed medical marijuana laws in the state of Florida. Because Dr. Grinberg has a unique and established connection with the School of Pharmacy at the Hebrew University of Jerusalem he has been able to act as a local voice for physicians on local news channels such as Channel 51 Miami and Telemundo. His direct contact with a lead researcher at the Jerusalem school puts Dr. Grinberg at the fore front of current research on the topic.
Because Dr. Grinberg is a firm believer in medical marijuana, he has agreed to use the MarijuanaDoctors.com "Titration Tracker" application to aid his goal of properly monitoring his future patient's cannabis usage. By giving Dr. Grinberg and his patient's access to this innovative software MarijuanaDoctors.com and Dr. Grinberg hope to establish better medical understanding among medical professionals who may be considering helping their patients with cannabis.
MarijuanaDoctors.com is excited to have Dr. Grinberg as part of its growing network of over 400 physicians nationwide. "Dr. Israel Grinberg is a wonderful and celebrated physician who has a history of helping those in need," said MarijuanaDoctors.com COO John Nicolazzo. "It is great to have someone as established as himself be the first Florida physician to join MD."
Those patients who wish to begin establishing a certified relationship with Dr. Grinberg should visit his MarijuanaDoctors.com profile page by typing in "33226" in the search bar located at the top of the home page.