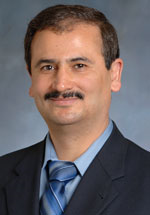 We are always the first to bring in new technology.
Dearborn, Michigan (PRWEB) August 15, 2014
Dr. Haitham Masri and his staff at the Masri Clinic for Laser and Cosmetic Surgery is excited to announce the launch of their new website. Created using patient-friendly responsive design, Dr. Masri's site is meticulously built to look sharp and clear on any device, including smart phones, tablets, laptops, and PCs.
The responsive website provides people with 'retina-ready' information; meaning pictures are well defined, colors are bright, and navigation between sections is simple. Dr. Masri's site offers patients a variety of Before/After photos and videos, as well as an expansive library of procedure information. The new format is perfect for those considering their first cosmetic procedure, as well as returning patients.
This innovative, new site is part of Dr. Masri's commitment to providing his patients with the most cutting-edge tools and procedures available in aesthetic medicine. "We are always the first to bring in new technology," Dr. Masri explains. The decision to update the website was made to ensure all patients could access information on aesthetic care, from the comfort of their own surroundings.
Dr. Masri is one of Michigan's leading cosmetic and reconstructive surgeons, bringing over 25 years of experience to every patient. He is Board Certified in Facial Plastic and Reconstructive Surgery; Otolaryngology-Head and Neck Surgery; and Sleep Medicine. Dr. Masri is a prolific speaker and writer, routinely presenting at plastic surgery conferences across the country.
If you are considering a plastic surgery procedure, take a moment to peruse Dr. Masri's new website at http://www.masriclinic.com. Consultations at the Masri Clinic for Laser and Cosmetic Surgery are always complimentary. For patient convenience, Dr. Masri has two offices, in Dearborn and Birmingham, Michigan.
Contact:
Masri Clinic for Laser and Cosmetic Surgery
13530 Michigan Avenue
Dearborn, Michigan 48126
866.487.3223
http://www.masriclinic.com