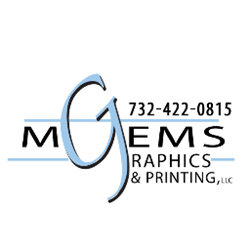 one on one customer care service every step of the way
New Jersey (PRWEB) August 14, 2014
Are you alarmed with where your business is heading? Business owners can now see more clearly knowing there's an easy solution to their ongoing lack of customer traffic. With online presence being vital to the success of any business, MGEMS Graphics & Printing makes it easy and affordable for all business owners to get a piece of the online action and create brand recognition.
Where 45% of all businesses lack a company website, with pricing as low as $399, designing a website will no longer be a daunting task putting a hole in your pocket. Providing a one on one customer care service every step of the way to guarantee the unique personality of the business will be well represented.
Whether it be online or live MGEMS Graphics & Printing now announces a one stop-shop for all your advertising needs, especially online. This multi-specialist printing company offers an online print store with an array of promotional items including but not limited to business card packages as low as $39 or brochures, t-shirts, even full-color company banners of any size for storefront or event advertising appropriate for all budgets. With a user friendly ordering process businesses will be seeing customers through their doors sooner than thought possible! Also, to ensure maximum exposure with the combined effort of three EDDM partners, Every Door Direct Mailing service now reaches any and every target audience in the United States.
Leaving advertising in professional hands business owners will now have the ability to feel happy again and see more clearly! The flood of new customers will have anyone sleeping more comfortably, dreaming they discovered MGEMS Graphics & Printing much earlier in the game! Visit mmgems.net or email MGEMS Graphics & Printing at graphics(at)mmgems(dot)net.