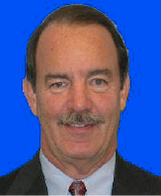 I look forward to sharing my experience and contributing to the future direction and growth of this company.
New York, NY (PRWEB) August 18, 2014
Mr. Callen recently retired as the Chief Security Officer in the U.S. Department of Homeland Security, Transportation Security Administration (TSA) where he served since February 2002. As Chief Security Officer of the TSA, Mr. Callen managed the agency's internal security programs, including physical, personnel and information security as well as the liaison activities with federal, state and local law enforcement and security elements, the international law enforcement community and transportation security officials.
Prior to joining TSA, Mr. Callen served as the Director for Intelligence, Office of the Secretary, at the Department of Transportation. This position was created following the bombing of Pan Am 103 over Lockerbie Scotland. Mr. Callen was the lead spokesman and representative of the Department on interagency intelligence matters and the Senior Advisor to the Secretary on terrorism and threats to the transportation system and the traveling public.
Before serving in the Department of Transportation, Mr. Callen had an extensive career with the U.S. Secret Service. In 21 years with the U.S. Secret Service, he coordinated protective activities for three U.S. Presidents, as well as a protective assignment with Secretary of State Henry Kissinger. He also had two assignments at Secret Service Headquarters in the Intelligence Division and the Office of Government Relations.
"I am honored to join the Building Intelligence Board and work with this exceptional team," stated Mr. Callen. "Building Intelligence is delivering an innovative, cost-effective solution that handles the inherent risks associated with unknown vehicles and visitors entering a facility. I look forward to sharing my experience and contributing to the future direction and growth of this company. "
Jeffrey Friedman, CEO of Building Intelligence Inc., commented, "Mr. Callen has had the unique experience of being tasked with the responsibility of maintaining security without impacting commerce. Balancing the competing notions of economics and safety, Mr. Callen knows, first hand, what every one of our clients has to wrestle with. As we continue to improve security through the applications of Building Intelligence, Mr. Callen's insight will provide significant value."
Mr. Callen is a native of Omaha, Nebraska and graduated from the University of Nebraska. He also completed an advanced senior management program at the Harvard University Kennedy School of Government. He is a member of the IACP Committee on Terrorism and the ASIS International Global Terrorism Council. Since forming Callen and Associates Mr. Callen has consulted with dozens of large and small companies and associations and has served on a variety of Advisory Boards.
About Building Intelligence Inc.
Building Intelligence is a software company providing innovative technology solutions for security practitioners and building owners to manage visitors, vehicles and vendors. Building Intelligence Inc. is a privately owned business based in New York, City, NY. The firm's cloud-based solutions are known as Shortpath, SV3 and Secure Vendor, uniquely positioned to provide the tools for managing visitors and vendors as they enter on foot through the front door or in a vehicle at the loading dock or parking area. The modular solution set is being widely adopted in many major metropolitan markets and being sold, deployed and supported by an authorized security systems integrator channel with expertise in the identity and access management domain.
Contact Building Intelligence Inc.
Laurie Aaron, Chief Marketing Officer
O: 877-353-3377 Ext. 7011
C: 860-985-0021
LAaron(at)BuildingInelligence(dot)com
http://www.buildingintelligence.com