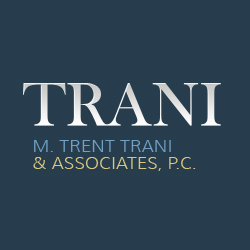 (PRWEB) August 14, 2014
The law firm of M. Trent Trani & Associates, P.C. believes that it is important to be involved in the local community and to support local families in need. That is why the firm is a proud sponsor of A.L.L. Love, * "A Little Local Love for Childhood Cancer."
A.L.L. Love was founded by Emily Saunar when the child of her close friend was diagnosed with ALL (Acute Lymphoblastic Leukemia). Today, the non-profit organization raises funds for local children with cancer by putting on events featuring local musicians.
The organization's mission is to inspire the community to support local families who are going through the difficulties involved with childhood cancer. All the proceeds for each event are donated in full to the family of a local child with cancer.
The most recent event that A.L.L. Love * put on was "A.L.L. Love Gives Wings: A Night of Entertainment." Held this past June, the event included hors d'oeuvres, cocktails, a silent auction, mingling, and dancing. The event featured local artist such as DJ Disciple13, 7107 Band and the Emily Saunar Band.
100% of the money raised through this event was donated to the family of a local child with cancer.
M. Trent Trani & Associates, P.C. is proud to sponsor A.L.L. Love and will continue to be heavily involved in the local community. The firm provides legal counsel and representation for criminal defense and family law cases in the Denver area. Anyone in need of a Denver attorney can contact the firm by calling (303) 800-0396 or by visiting their website http://www.tranilawoffice.com.