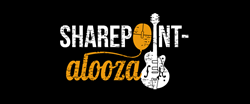 'We know SharePoint, and we know SharePoint can be frustrating. So, we at SharePointalooza want to ensure that every attendee has a chance to get their questions answered and have a great time while doing it.' - Mark Rackley
(PRWEB) August 15, 2014
Registration is open for SharePointalooza – a unique conference experience combining training from leading Microsoft SharePoint experts with live evening concerts. Comprised of keynote speeches and workshop sessions for all experience levels and all facets of an organization, attendees can find value in the two-day technology conference and learn how to leverage SharePoint to better serve their organization. SharePointalooza will be held September 12-13 at the Hilton Convention Center at Branson Landing in Branson, Missouri.
"We know SharePoint, and we know SharePoint can be frustrating. So, we at SharePointalooza want to ensure that every attendee has a chance to get their questions answered and have a great time while doing it," says SharePointalooza founder and capSpire Senior Consultant Mark Rackley. "We have gathered many of the leading experts in SharePoint to offer second-to-none keypoint addresses and speeches. We will also offer in-depth workshops that will provide more extensive information than any other conference."
THE ATTENDEES:

Business decision makers can learn how SharePoint can help their organization reach goals.
Developers and Designers can learn how to make SharePoint bend to their will.
IT Pros can find out how to stop those pesky developers from hurting farms as well as DR, Performance, and other related topics.
End users can learn about all the cool things SharePoint can do without the need for developers. Learn how to create dashboards, track projects, and organize your world with SharePoint.
THE WORKSHOPS: SharePointalooza will offer attendees comprehensive sessions and workshops spanning SharePoint 2007, 2010, 2013, Office 365 and SharePoint Online.
THE SPEAKERS:

Chris Johnson, Technical Product Manager on the Microsoft Office 365 team
Rob Lefferts, Director of Program Management for the Microsoft Office 365 APPS team
Steve Smith, owner of Combined Knowledge (a global education, support, and adoption company around Microsoft SharePoint and collaboration products)
Click here to see the extensive list of SharePointalooza speakers.
THE MUSIC: Attendees and speakers can unwind after both days of learning with outdoor concerts on the stage at Branson Landing from 6-10pm by bands including David Palmer and This Modern Station, North of Eight, Bobby K & Steve. Click here to learn more about the music at SharePointalooza.
While normal multi-day SharePoint conferences charge as much as $2000 registration fees for similar content, SharePointalooza registration starts at just $30 per attendee. Registration is currently open.
To learn more about SharePointalooza, to become a sponsor, or to register visit http://www.sharepointalooza.org.
About capSpire
capSpire is a global consulting and solutions company that creates, customizes, and implements meaningful technology for commodity focused organizations. With expertise in commodities trading, risk management, and complex enterprise content management, capSpire creates valuable business process and technical solutions for Fortune 500 companies. The firm's flagship product, Gravitate, is revolutionizing the way companies communicate with their clients. capSpire offers an unparalleled leveled of service and is headquartered in Northwest Arkansas, with additional offices in Tulsa, Oklahoma and Dublin, Ireland. The firm was recently recognized as the fastest growing private company in Arkansas.
Visit http://www.capspire.com for more information.