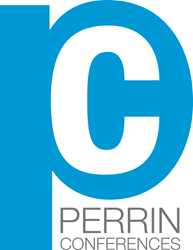 The San Francisco conference is a remarkable gathering of defense lawyers, plaintiffs' lawyers, judges, along with company and insurance carrier representatives. It is a "must attend" for all asbestos litigation practitioners.
Berwyn, PA (PRWEB) August 15, 2014
Perrin Conferences, acclaimed leader in joint plaintiff/defendant litigation conferences, today announced a record attendance of more than 425 registered participants for its sixth annual Asbestos Litigation Conference: A National Overview & Outlook. The conference will take place September 8-10, 2014, at the Fairmont San Francisco Hotel. With nearly four weeks to go, this year's attendance is on track to beat last year's final tally of more than 500 attendees, which was the previous all-time high for the event.
The Asbestos Litigation Conference brings asbestos insurance, legal, corporate and scientific leaders together to consider the direction and climate of current asbestos litigation.
"We are delighted to report continuous year-over-year growth in attendance for the sixth year running," said Lynnsey Perrin, founder and CEO of Perrin Conferences. "Our numbers reflect the quality of the agenda and the high-caliber industry leaders and speakers participating at the conference. We are excited to create a wonderful experience for each of the Perrin Conference attendees."
This year's event will feature breakout sessions and panels covering topics such as:

National Trends Driving Asbestos Litigation
The Lung Cancer Phenomenon: Origins, Trends, Horizon, and Strategies – Plaintiff and Defense Perspectives on The Re-Emergence of Lung Cancer Claims in Asbestos Litigation
Asbestos Exposure in Mergers, Acquisitions and Other Transactions
Asbestos Bankruptcy: A Discussion of the Top Trends in Today's Chapter 11 Cases
Hot Jurisdictional Updates: Delaware, Illinois, Pennsylvania, Louisiana and New York
Asbestos Compensation: The Impact of Bankruptcy on the Tort System
The Insurance Perspective on Today's Asbestos Litigation
Mesothelioma: Modern Science of Diagnosis
Ethics: Product Identification in Asbestos Litigation
The Evolution of Duty to Warn in Asbestos Litigation
Corporate Roundtable: In-House Perspectives on Asbestos Litigation
Women in Business Lunch
Mock Trial Exercise: Summary Arguments in Mesothelioma Case with Live Juror Feedback
Inside the Juror Room: Live Jury Deliberations
The Minimum Threshold Exposure
Impact by other Mass Tort Law in Asbestos Litigation
Update on California Asbestos Litigation
To accommodate increasing demand for attendance, an additional room block has been added at The Scarlet Huntington Hotel, located one block from the Fairmont San Francisco Hotel.
The Conference also provides attendees an opportunity to meet with exhibitors and vendors who could benefit their business.
Sponsored by: Aiken Welch; APTARA; Bassi Edlin Huie & Blum LLP; Bates White Economic Consulting; Bridges Court Reporting; Cardno ChemRisk; Carr Maloney PC, Cetrulo LLP; The Claro Group; Compex; Exponent Engineering and Scientific Development; Forman Perry Watkins Krutz & Tardy LLP; Garretson Resolution Group; Golkow Global Litigation Services; Hawkins Parnell Thackston & Young LLP; HG Deposition and Litigation Services; Hoagland, Longo, Moran, Dunst & Doukas, LLP; Hoke LLC; Horvitz & Levy LLP; HSNO The Forensics Firm; iDepo Reporters; K&L Gates; Kurowski Shultz LLC; Lewis Brisbois Bisgaard & Smith LLP; Magna Legal Services; Manion Gaynor & Manning LLP; Marsh Risk Consulting; MRHFM LLC; McKenna Long & Aldridge LLP; Motley Rice LLC; Napoli Bern Ripka Shkolnik & Associates LLP; Nemeroff Law Firm; O'Connell, Tivin, Miller & Burns, LLC; Orrick; O'Toole Fernandez Weiner Van Lieu LLC; Paszkiewicz Court Reporting; Pohlman USA Court Reporting; Priority-One/Veritext; Reilly Janiczek & McDevitt P.C.; Segal McCambridge Singer & Mahoney, Ltd.; Shook Hardy & Bacon, L.L.P.; Streamlined Record Retrieval; Walsworth Franklin Bevins & McCall, LLP; and Williams Kastner.
About Perrin Conferences
Perrin Conferences sets the standard in professional litigation education and networking. The leading national provider of joint plaintiff/defendant litigation conferences, Perrin Conferences offers comprehensive and specialized continuing legal education in an atmosphere of learning, networking and sharing. Bringing together preeminent national talent in specialty legal spheres, Perrin Conferences ensure their events deliver innovative content, networking opportunities and career development. Attendees gain insights that cannot be found elsewhere. Follow the latest Perrin Conference news here and on Twitter @PerrinConf. For more information visit http://www.perrinconferences.com.
There is no charge for media covering this event. For media credentials and further information, please contact Lynnsey Perrin at 610 804 6165 or lperrin(at)perrinconferences(dot)com