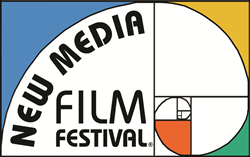 "I thank Susan and the New Media organization (film festival) for what they've done for young filmmakers." - Legendary Director Roger Corman
Los Angeles, CA (PRWEB) August 18, 2014
CALL FOR ENTRIES!
The 6th Annual New Media Film Festival Honoring Stories Worth Telling June 9 & 10th 2015 in Los Angeles, CA
http://www.NewMediaFilmFestival.com
New Media Film Festival highlights New Technology, Financing & Monetization, the Convergence of Media, and where Traditional Media meets New Media
"Worth The Entry Fee" – Movie Maker Magazine
"Makes The Cutting Edge Accessible" – Huffington Post
"The role of this fest is bringing the Best in New Media to the World" – Festivals Live
Known as 'bringing the Best in New Media to the World,' the New Media Film Festival is now accepting entries for the 2015 edition. The festival has become recognized as the best place to find new talent in film making that uses new media as a platform to tell stories. The festival has had wide coverage in the media in the years since it started, and is highly respected as the birthplace of new cinematic talent and celebrating legendary talent.
Hopeful participants in the festival are invited to submit their entries now and there will be a special initial judging process that takes place before entries are shortlisted for the festival in June 2015. The event now has 20 categories that content creators can submit their work to, and there is currently over $45,000 in prizes in the competition. It's a truly groundbreaking event and has judges from major media figures outlets such as Oscars, Emmys, and Marvel to name a few.
The festival has also become famous for its industry-networking potential. Professionals from traditional media and new media attend every year for the opportunity to network with industry figures and other professionals.
The groundbreaking aspect of the festival is perhaps best exemplified by the categories that it currently awards in. Categories include 3D, Animation, Apps, Digital Comics, Documentary, Feature, LGBT, Machinima, Made on Mobile/Tablet, Music Video, New Media, Pilots, Scripts, Shorts, Shot on RED, Sniplers – 30 second pitch, SRC- Socially Responsible Content, STEAM-Science, Technology, Engineering, Art, Math, Trailers & Web Series. One of the most popular categories is the Web Series category. Here, series made specifically for the Internet and unique to that platform, are judged on their invention and creativity. Some truly innovative work has been judged at the festival since it began six years ago.
The festival has also set the standard in the world of 3D movie making, with a regular opening night 3D feature where the latest groundbreaking examples of this emerging medium are showcased in a free online 3D channel (http://www.3dvisionlive.com/category/channel/new-media-film-festival).
With so much potential in new media and the ability to tell stories in a highly creative manner, there is scope for some truly groundbreaking and compelling work. The festival is designed to both discover and cultivate this kind of work, and is starting its 6th year of doing just that.
Founder/Director Susan Johnston is President of Select Services Films, Inc., an award winning production company which is also certified DBE, has a casting division, and New Media Film Festival division. As a kid, Susan was on the set of the 1st Great Gatsby where she met Robert Redford while her father was handling the antique cars. From there, she worked on every production she could, garnering experience in every department of film making. Her first film a 35mm color film noir short Room 32 which won two awards, received distribution and was requested by Spiderman 3 for their production team.
Susan founded the critically acclaimed New Media Film Festival ® in 2009 to honor stories worth telling in the ever changing landscape of media, New Media. Legendary judges cull over the content for the annual festival in Los Angeles that offers screening, competition ($45k in awards), and distribution opportunities. Currently, there are over 600 titles in their library.