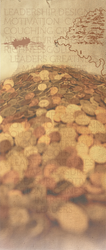 There is a problem out there with management and leadership
Victoria, British Columbia (PRWEB) August 19, 2014
A Gallup poll from March 2014 states that 82% of managers in business don't have the right talent for their jobs. Mudita's program is intended to address this lack by integrating the powerful combination of emotional proficiency and mindfulness practices with classic leadership development in order to enhance people's talents.
Managers will learn how to eliminate the influence of negative emotions, develop awareness, and become emotionally proficient in order to help their businesses grow and thrive.
Mudita Transformational Leadership uses its proven system to establish the "C4F" of clarity, courage, compassion, creativity, and focus necessary to become an excellent leader. Typical leadership development training misses the fact that mindful personal development practices are essential for businesses to grow and thrive. The failure to capitalize on this costs businesses billions of dollars and puts their longevity at stake.
Mudita Transformational Leadership announces this program on the heels of its recent merger between Catalyst Business Coaching and Mudita Coach. Combining over 30 years of experience, the partners have spent hours searching the web for a similar system, to no avail. "There is a problem out there with management and leadership," says Jacque Small, co-owner. "We are going to solve that problem in a unique way starting with the question, 'Who do you need to be?'" The program launches on September 10th 2014. The first two registrants will get $200.00 off the monthly cost.
Click here for program details.
About:
Mudita Transformational Leadership launched in 2014, offering foundational leadership development programs as both private and group coaching. Leadership experts Jacque Small and Lynn Hauka combine their 30 years of experience to provide business leaders the steps to become brilliant. This online service provides easy and affordable access to managers worldwide. For more information, please visit http://www.MuditaTransformationalLeadership.com.