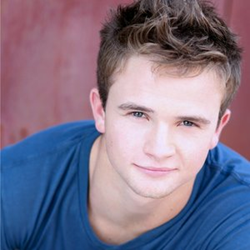 AMTC was a big turning point in my life, making me realize that I could actually get into the industry.
Atlanta, Ga. (PRWEB) August 15, 2014
August 22, 23 and 29 are big days for actors, models, singers, dancers and comedians who want to audition for international talent development ministry, AMTC. The organization is searching for mission-minded performers who desire to become positive influences in film, fashion, music and theatre. Professional and amateur performers, ages 4 and up, are invited and welcome to attend.
AMTC teaches talented people what they need to know and connects them with mainstream and Christian talent agents, managers and casting directors as the "go-to" source who, if God wills, can create larger opportunities. One AMTC graduate is Asher Walker who recently danced with the Michael Jackson Hologram at the 2014 Billboard Awards. Asher speaks about what God revealed to him through Actors, Models and Talent for Christ: "I think AMTC was a big turning point in my life, making me realize that I could actually get into the industry. I was only 17 at the time, and looking at the entertainment industry, all the competition and dancers, I didn't know if I had the talent or drive. But God said, 'Let's go! Me and you. Let's do this thing.'"
AMTC prayerfully considers each person auditioning. Those who receive a callback will be invited back the next day for more information, personal coaching and official registration. Head scouts for the late-August auditions are Jenn Gotzon (Merrillville), Dan and Kimberly Keen (Nashville), John "Jontez" Montes (Dallas), Adam She (Atlanta) and Carey Lewis (NY/NJ).
Merrillville: Ind. Laurel Church, 7525 Taft St. Merrillville, IN. 46410. 3 and 7 p.m. auditions
Dallas: AMTC Dallas, 440 Parker Square, Flower Mound, TX. 75028. 1 p.m. audition
Atlanta: AMTC Atlanta, 2000 Powers Ferry Rd., SE, Suite 1-1A, Marietta, Ga. 30067. 1 p.m. audition
NY/NJ: Hyatt Morristown at Headquarters Plaza, 3 Speedwell Ave. Morristown, NJ 07960. 9 a.m. and 1 p.m. auditions
Nashville: Westlight Studios, 1106 Harpeth Industrial Court, Franklin, TN. 37064, 7 p.m. audition
Founded in 1982, by supermodel Millie Lewis and her daughter Carey Lewis, AMTC is a mission and movement that provides aspiring talent with professional training, industry introductions and spiritual preparation so they can shine for Christ in the entertainment industry.
Participants can learn more or register for an audition at http://www.amtcworld.org.