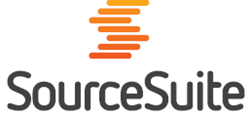 This is not just a milestone of 1,000 local government agencies- it is a celebration of ongoing relationships with purchasing professionals from local government departments across the country
Albany, NY (PRWEB) August 19, 2014
SourceSuite, BidNet's e-procurement solution, reached a significant milestone with the addition of its 1,000th local government agency in August. SourceSuite's regional purchasing groups for public procurement professionals throughout the country have seen rapid expansion in the last year, adding 74 government buying organizations and hundreds of local government departments.
The SourceSuite e-procurement solution (http://www.SourceSuite.com) provides an efficient way for local government agencies to manage the purchasing process through its robust solicitation and vendor management solutions. SourceSuite and its regional purchasing groups offer centralized access to participating agencies' solicitations along with automatic industry-targeted bid notifications and addenda alerts sent to registered suppliers. The regional purchasing groups connect government buyers with like minded public buying agencies for collaboration and shared resources including a bid library, cooperative bidding and a shared local vendor database. SourceSuite's purchasing groups are located in regions throughout the United States including New York, Colorado, Michigan, Texas and Florida. A full list of the purchasing groups can be found on SourceSuite's website, http://www.SourceSuite.com.
"This is not just a milestone of 1,000 local government agencies- it is a celebration of ongoing relationships with purchasing professionals from local government departments across the country," explained Janine Rossi, BidNet's Government Relations Manager.
In 2014, more than 11,000 solicitations have been posted by the participating counties, municipalities, school districts, colleges and special districts utilizing the bid and vendor management solutions.
SourceSuite and its purchasing groups offer solutions specifically designed for public purchasing organizations including:

Centralized access for local suppliers with automated supplier registration
Electronic document distribution
Increased vendor competition and transparency
Shared bid and document library
Electronic bid submission and tabulation
Full audit trail & comprehensive reporting
Live customer service support
"We are very pleased with the adoption rate from local government buying organizations and reaching the 1,000 agency milestone," stated Dan Ansell, Vice President of BidNet. "Reaching 1,000 government agencies is a success and we are confident in the bid system's continued growth in the future. While we are always looking forward, we want to take this occasion to thank our agency partners who have helped the purchasing groups and SourceSuite grow so quickly and develop into what it is today." Ansell continues, "Their continued referrals of other local government organizations to our systems prove that we are streamlining the purchasing process for both the agency and its vendors."
SourceSuite is continuing to expand its regional purchasing groups throughout the country. Interested state and local government agencies can call BidNet's e-procurement department to learn more on about the streamlined SourceSuite procurement solutions offered.
About SourceSuite:
BidNet's e-procurement solution, SourceSuite, helps over 1,000 local government organizations across the country with its supplier management, document distribution and audit and control tools. SourceSuite offers a configurable solution to purchasing departments in a variety of industries, including government, utilities and education. More information is available at http://www.SourceSuite.com or by calling 800-835-4603.