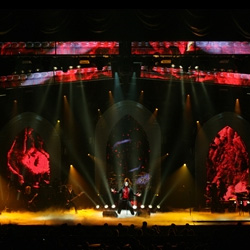 Trans-Siberian Orchestra Winter Tour 2014, The Christmas Attic, Tickets Go On Sale Today, With Seats Available at TicketsCheapest.com Even After The Box Office Sells Out
Toledo, OH (PRWEB) September 12, 2014
The Trans-Siberian Orchestra embarks on their 2014 Winter Tour starting with three shows on November 13, 2014 in two locations. The Huntington Center in Toledo hosts afternoon and evening performances and the Mid America Center in Council Bluffs, IA hosts a 7:30pm show. This year TSO concert tour has two troupes concurrently touring North America. Upcoming venues for The Trans-Siberian Orchestra shows include Philadelphia, Erie and Hershey, PA, Denver and Colorado Springs,CO, Uncasville, CT, Albany, NY, Boston, MA , Dallas, TX and Sacramento, CA naming just a few of the 71 cities hosting shows.
Country music fans in the Erie, PA area can get tickets to see a Jason Aldean concert at Erie Insurance Arena in October. Concertgoers near the Concil Bluffs, IA area can see acts like The Eagles, Cher and Motley Crue all perform at CenturyLink Center in Omaha, NE.
The Trans-Siberian Orchestra was founded by Paul O'Neill a native of New York City. His career in the music industry spans the last several decades. His talents include manager, writer, producer and promoter. TSO combines the elements of classical, symphonic and progressive rock and consists of a full orchestra and choirs. TSO's singers and musicians continually change and increase as time goes by. Their Christmas themed rock operas include, "Christmas Eve and Other Stories", "The Christmas Attic" and "The Lost Christmas Eve" all part of what is referred to as "The Christmas Trilogy". TSO shows feature elaborate pyrotechnics, laser lights, fog machines and video screens.
This year's tour features the live debut of "The Christmas Attic".
Tickets-Cheapest.com operates in the ticket resale market. Often Tickets-Cheapest.com sells the exact same seats as other resale sites, and in an exact seat price comparison Tickets-Cheapest.com proved its rights to the name by beating 25 out of 25 competitors including Stubhub for lowest price tickets when examining the true final cost including fees and delivery. When looking for tickets to sold out concerts or for premium tickets like floor seats, Tickets-Cheapest.com can prove the best bet.
Many of these TSO tickets may be purchased with an E-Ticket option, meaning a paper ticket may be printed right from the buyer's computer. The printed tickets and computer systems at the arenas hosting TSO concerts make using the tickets printed at home easy. With the 125% ticket guarantee of authenticity and guaranteed admission to the TSO concert, fans need not be concerned about an E-ticket. In addition to E-Ticket options, many tickets may still be shipped via next day or picked up near the venue. Buying tickets on the street before a show has become a gamble, inviting fraud; play it safe and buy last minute tickets from a trusted source owned by a company with a longstanding excellent history with the BBB.
Find the right Trans-Siberian Orchestra tickets online or by phone at 855 805 5266 for professional personal assistance.
About Financial Firebird and Tickets Cheapest the site to buy Cheap Tickets online and its sister sites, including the site to purchase Broadway tickets are affiliated with the Financial Firebird Corporation Travel Group. Financial Firebird Corporation, established in 2000 and a proud BBB member, provides unbiased consumer information software and marketing services. These sites for consumers to buy tickets online operate in the resale market and maintain no relationship with the venues or performers. The resale ticket market allows consumers access to popular events once the box office has sold out or to buy premium seats when the venue no longer offers any inventory. Within the group of these secondary market ticket services the Financial Firebird owned ticket sites offer lower prices than competitors. Find the sites at Tickets-Cheapest.com where they welcome music fans to engage in their own comparison to prove which resale site offers the cheapest tickets online.