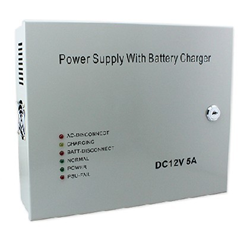 (PRWEB) August 16, 2014
Recently, SWAccessControl.com, a well-known manufacturer in the world, has unveiled its new assortment of access control power supplies and launched a big sale to facilitate new and old clients. From now until September 25, all its high end power supplies are provided with big discounts up to 30% off.
SWAccessControl.com always stands in front of other suppliers, offering a wide range of high quality door access control systems, electromagnetic locks and other related products to its customers worldwide. It is tiring for any customer to visit dozens of online stores for door access control systems and other accessories. The increasing demands of one-stop door access control solutions have pushed SWAccessControl.com to provide such services.
SWAccessControl.com is a leading access control system manufacturer and supplier from Shenzhen, China. Its products consist of fingerprint access control systems, proximity card readers, RFID access control systems, magnetic locks, electric bolts, access control power supplies, etc.
As one of the most reliable suppliers, SWAccessControl.com understands the importance of its products and services. Therefore, the company is working hard to make things convenient for customers from every part of the world. All its useful products are carefully made; it aims to help all distributors to get cost-effective items.
About SWAccessControl.com
SWAccessControl.com is a leading online store of access control system products. With an aim of offering the most affordable and convenient products, the company often announces new innovative products. In addition, it launches big promotions at its one stop website frequently. Customer service is the top priority of this professional supplier.
More details about its high quality products can be found at http://www.swaccesscontrol.com/?content/product/category/6/index.html.