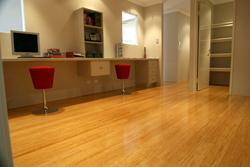 (PRWEB) August 17, 2014
BambooIndustry.com, a well-know bamboo product manufacturer and retailer, has added a new range of solid bamboo floorings to its product catalogue. According to the company's chief executive officer, these quality items are specially made for the USA market. Now, the firm is offering big discounts, up to 28% off, for all its clients.
The company's main intention is to provide all people with high quality, affordable bamboo floorings. Its workers are working hard to reach that goal. They have rich experienced in making excellent bamboo products.
By offering the huge price cuts, BambooIndustry.com wants to expand its global market in August. Its new solid bamboo floorings gowns are made with high quality materials; all of them feature elegant looks and incomparable craftsmanship. Worldwide customers can always find their dream items at BambooIndustry.com.
Additionally, BambooIndustry.com has recently updated its online category. The company hopes that all customers like its new items. Autumn is a nice shopping season, and BambooIndustry.com will spare no energy to offer more cost-effective products for the international distributors. All its discounted solid bamboo floorings are in stock and ready to ship.
About BambooIndustry.com
BambooIndustry.com is a website that belongs to BothBest Bamboo Flooring Co. Ltd., a professional supplier and exporter of bamboo products. Certified by both ISO9001:2008 and ISO14001:2004, the company has 8 years of experience in the manufacturing and wholesale of bamboo flooring products. It strives to bring its customers the latest styles and innovations of bamboo flooring, bamboo paneling, bamboo plywoods, bamboo furniture, and other bamboo products.
More information can be found at http://www.bambooindustry.com/products/bamboo-flooring/solid-bamboo-flooring.html.