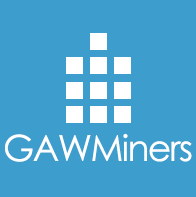 If you can open an email you can operate a Hashlet. Hashlet is grandma-approved.
Bloomfield, CT (PRWEB) August 21, 2014
The world's first Bitcoin miner easy-enough to use by the general public was announced Friday evening by GAW Miners, a world-leading provider of computers that specialize in creating bitcoins.
GAWMiners has been busy making headlines this summer, recently purchasing BTC.com for $1 Million and launching the world's most powerful scrypt miner, The Vaultbreaker. Friday night, the company announced The Hashlet, its highly anticipated new flagship product, promising to help make Bitcoin accessible to the general public. The Hashlet release caused an avalanche of customers worldwide to flood GAW's store the next morning, hoping to be first in line to order the revolutionary new cryptocurrency miner.
"We knew the response was going to be big" said GAW Miners CEO Josh Garza. "But we didn't know just how big it'd get. We were selling thousands of units per second."
Hashlet's release is the first step GAW plans to make to prepare the world for Project Prime, the company's code name for its revolutionary new bitcoin platform due to launch later this year. Promising to make cryptocurrency far easier for merchants and customers to interact with, Project Prime is expected to bring Bitcoin to the masses.
The Hashlet's incredible popularity is due to both it's aggressive $16 starting price - lower than any other miner - and that it is largely accepted as the most powerful cryptocurrency miner in the world. More importantly, however, Hashlet is widely considered the most user-friendly product in the industry, allowing people without technical know-how to work with and create Bitcoins. Previous cryptocurrency miners have never been known for their ease of use, always requiring some degree of technical knowledge in order to operate.
"Hashlets are different. If you can open an email you can operate a Hashlet." says CEO Josh Garza. "Hashlet is grandma-approved!"