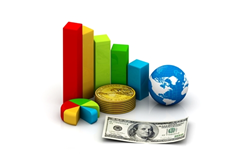 While the Fed noted there has been economic improvement, it intends to keep interest rates low
Chicago, IL (PRWEB) August 16, 2014
The Federal Savings Bank was intrigued by Freddie Mac's recent Primary Mortgage Market Survey for the week ending Aug. 14, fixed mortgage rates decreased on both week-over-week and yearly comparisons.
"Mortgage rates were down slightly amid a week of light economic reports," said Frank Nothaft, Freddie Mac vice president and chief economist. "Of the few releases, retail sales were virtually unchanged in July after a 0.2 percent increase in June, ending five months of increases. Excluding motor vehicles and parts, retail sales were up 0.1 percent last month."
The report revealed the average interest rate for a 30-year fixed mortgage was 4.12 percent in the week ending Aug. 14, down from 4.14 percent the previous week and 4.4 percent the same time a year ago. The average for 15-year FRMs was 3.24 percent, a week-over-week decrease from 3.27 percent. Compared to the previous year, 15-year FRMs declined from 3.44 percent.
Average interest rates for adjustable-rate mortgages also went down in the week ending Aug. 14. For five-year Treasury-indexed hybrid ARMs, there was a week-over-week decrease from 2.98 percent to 2.97 percent. The same time a year ago, the average was 3.23 percent. Although one-year Treasury-indexed ARMs saw a year-over-year reduction from 2.67 percent to 2.36 percent, there was a week-to-week increase.
Rates are expected to remain low via Fed stimulus
The Associated Press also reported on August 14 that mortgage rates have been on a downward trend in recent weeks after rising last summer when the U.S. Federal Reserve first suggested tapering its monthly bond-buying program, known as quantitative easing, which kept mortgage interest rates low for consumers. Notes from the July 30th Federal Open Market Committee meeting revealed the Fed would continue tapering, dropping the pace of spending by another $10 billion per month and reducing the total between mortgage-backed and Treasury securities to $25 billion. While the Fed noted there has been economic improvement, it intends to keep interest rates low for the time being.
"The Committee's sizable and still-increasing holdings of longer-term securities should maintain downward pressure on longer-term interest rates, support mortgage markets, and help to make broader financial conditions more accommodative, which in turn should promote a stronger economic recovery and help to ensure that inflation, over time, is at the rate most consistent with the Committee's dual mandate," the FOMC notes read.
The Federal Savings Bank thinks this is an opportunity for prospective mortgage applicants to submit their paperwork and lock in a good rate.
Contact the Federal Savings Bank, a veteran owned bank, for information about our low rate mortgage options.