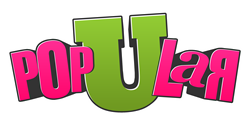 Pop-U-Lar.com - Entertainment Platform & Independent Label launches to take an act Way Up!
Los Angeles, CA (PRWEB) August 19, 2014
http://www.Pop-U-Lar.com is an artist launching platform and independent label that bridges the gap between an artist who is ready to take on the world and an audience that is searching for something fresh and exciting.
In today's world, with a plethora of online content, the average consumer benefits tremendously with the availability of a single platform of popularized hand-picked acts. Pop-U-Lar.com assists artists who may already have their creative content ready but may not necessarily have a vehicle to carry them along. Pop-U-Lar.com minimizes the discovery timeline for a major label to find a new artist by expediting the process of artistic search and find - the objective being to take an act 'Way Up' in terms of popularity!
Pop-U-Lar's current line-up of acts include Girl Crush, Markos D.1, Breaking Arrows, Josef Gordon, Cheek and Clarence Jey. The official website includes opportunities for new artists to be discovered as well as the Pop-U-News section that brings the latest and greatest of the Pop-U-Lar stories.
Since "Friday" arguably changed the way in which independent music was heard by the masses through YouTube setting multiple records and was featured on multiple TV shows including Glee as well as US TV host Jimmy Fallon's Grammy winning record, Clarence Jey has continued to work on a variety of projects ranging from music for the latest Jean-Claude Van Damme film "Full Love" which premiered at the Shanghai International Film Festival, to working with artists such as US Grammy winning R&B group "All-4-One". Clarence Jey was recently featured on TMZ's Harvey Levin executive produced reality TV series, "Famous in 12". Since the 'Friday' experience, Clarence Jey has focused more on assisting independent artists be heard by helping fine-tune the entertainment playground to be more even.
http://www.Pop-U-Lar.com, in conjunction with Clarence Jey's music production entity, http://www.MusicIntersection.com, is well-placed to find a unique marketplace to assist artists go from the start to the finish line whilst taking the shortest route available.
Visit http://www.Pop-U-Lar.com and http://www.MusicIntersection.com for additional information.