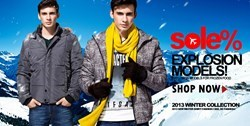 (PRWEB) August 18, 2014
Skmen.com, a well-known garment manufacturer, has recently announced its new collection of white dresses for women. What's more, the supplier is providing huge price cuts (up to 30% off) for all these brand new items. According to the company's senior spokesman, this promotion will last until August 29, 2014.
,
"We are very happy to unveil the new range of cheap white outfits and launch the special offer. Now, almost all our beautiful dresses are provided at greatly discounted rates, ranging from $10 to $20. Clients from home and abroad can enjoy a low shipping cost. Please note that the promotion will be valid t for a limited period of time. If you are interested in our cheap items, just visit our online shop as soon as you can," he says.
Skmen.com's top designers are all striving to meet the various needs of different clients. The company wants to popularize its cost-effective products by offering the big discounts. Its cheap white dresses are guaranteed to be great.
Additionally, the company's fashionable dresses are hot in the global market; they all feature elegant designs, amazing looks, delicate craftsmanship as well as competitive rates. All the materials used by its top designers are great, so customers don't need to worry anything about product quality.
About Skmen.com
Skmen.com, a reliable company founded in 2009, is one of the leading suppliers of men's and women's high quality clothes. It has more than 5000 customers from every part of the world; it hopes to help worldwide stylish ladies and gentlemen. Now, it is selling thousands of fashionable items online. For more detailed information about the company and its wonderful items, readers can visit http://www.skmen.com/product-women-s-dresses-003004.aspx.