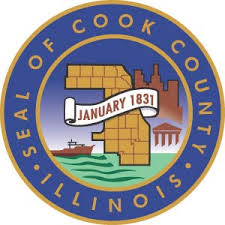 Cook County comprises of 160 zips codes and 2 Peoples Home Equity lending branches.
Chicago, IL (PRWEB) August 18, 2014
Yesterday, August 16th, Midwest lender, Peoples Home Equity posted a release titled "Chicago's Lake County Shows Areas of Strength". The release shared housing data produced by DQnews.com's "Chicago Area Home Sale Activity" to write about Lake County. Today, the lender highlights the year-over-year quarterly performance of Chicago's Cook County.
Cook County comprises of 160 zips codes and 2 Peoples Home Equity lending branches. The county experienced a 15.4% rise in year-over-year home prices in the 2nd quarter of 2014. Meanwhile, home sales rose a meager 2.3% but readers must remember that mortgage rates have risen noticeably since the 2nd quarter 2013.
In terms of median home prices, the top five performing areas of Cook County begin with zip code 60609, also known as "New City" with an incredible 137.1% rise. In second was Cook County's far western zip code 60173 known as Schaumburg with an equally impressive 120.9% rise in prices. This area is home of the headquarters for Motorola and one of America's largest shopping centers, "Woodfield Mall". The third highest percentage performer with an 81.2% rise was zip code 60643 housing areas named "Beverly" and "Morgan Park". Tied in fourth place at 81.2% is Kenilworth, zip code 60043, which resides off Chicago's famed north shore "Sheridan Rd". In fifth place with a 73.3% rise in median home prices was Chicago's zip code 60659, which concentrates mostly off W. Peterson Ave, route 14, close to Edgewater (60660)
Of the 5 top performers in median home prices, the sales figures were not nearly as impressive. Zip code 60609 experienced a -3.7% decline in home sales, 60173 saw a 3.3% rise, while 60643 grew by 12.5%, 60043 fell by -16.7%, and 60659 increased just 1.4%.
In terms of home price underperformers, both the worst and second worst performers of Cook County resided in Chicago's financial district the "Loop". The zip codes were 60604 with a -60.2% decline in home prices, and 60603 with a -49.3% fall in prices. However, on a positive note, zip code 60604 also experienced the highest year-over-year rise in home prices (350%) reflecting huge demand for purchasing properties that have declined so much in price.
In terms of home sales volume, the first 9 zip codes all reside in the downtown Chicago area making up 3,406 sales of a total of 17,662 in Cook County, or 19.28%. Area's that showed a balanced rise in both median home prices and sales was Chicago's barge yard area "Lake Calumet" (60633) with a 69.3% rise in prices and a 111.8% rise in home sales. Peoples Home Equity was also intrigued by Riverdale (60827) with a 57.6% rise in prices and a 52.9% rise in sales.
If interested in a home loan contact a Peoples Home Equity loan officer today at: 262-563-4026