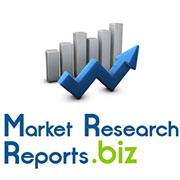 Critical Care Therapeutics In Major Developed Markets To 2020
(PRWEB) August 18, 2014
The leading business intelligence provider, has released its latest research: "Critical Care Therapeutics in Major Developed Markets to 2020 - New and Late-Stage Four-Factor PCCs and Recombinant Products to Drive Market", which provides in-depth analysis of the critical care market in the US, UK, France, Germany, Italy, Spain, Japan and Canada. The report provides an estimation of market size for 2013, along with market forecasts to 2020. It covers critical care indications that are being treated using the five major plasma-derived products of albumin, anti-thrombin concentrates, factor XIII concentrates, fibrinogen concentrates, and prothrombin complex concentrates. The total value of the critical care market in the major developed markets was estimated at $1.8 billion in 2013 and is expected to grow at a Compound Annual Growth Rate (CAGR) of 4.7% to $2.5 billion in 2019. This growth is attributed to the recent approval of new factor concentrates in the US that are expected to witness increasing uptake in the forecast period. Factor concentrates are increasingly preferred due to their lower infection risks over older alternatives such as FFP and cryoprecipitate in critical care settings. The US accounts for the largest share (41%) of the global critical care market and is expected to post high growth at a CAGR of 7.5% until 2020.
Browse Full Report with Toc:
http://www.marketresearchreports.biz/analysis-details/critical-care-therapeutics-in-major-developed-markets-to-2020-new-and-late-stage-four-factor-pccs-and-recombinant-products-to-drive-market
Scope

The report analyzes treatment usage patterns, market characterization, pipeline analysis and key licensing and co-development deals in critical care in the eight major developed markets of the US, UK, France, Germany, Italy, Spain, Japan and Canada.
The report includes:

A brief introduction to the five major plasma-derived products in critical care and the indications that they are being used to treat, as well as disease overview, epidemiology, other treatment options, and treatment patterns.
Analysis of major marketed products in critical care, covering product performance in terms of the safety and efficacy of recent approvals
A review of the critical care pipeline, including individual analysis of promising late-stage pipeline drugs that are most likely to enter the market during the forecast period
Multi-scenario forecasts of the critical care market over the 2013–2020 period in the eight major developed markets
Reasons to Buy

The report will enhance your decision-making capability by allowing you to:
Align your product portfolio to markets with high growth potential
Develop market entry and expansion strategies by identifying the regions and therapeutic segments poised for strong growth
Devise effective, tailored strategies for each country through the understanding of key drivers and barriers in the critical care drugs market
Develop key strategic initiatives based on an understanding of key focus areas and leading companies
For Download Full Report with Toc: http://www.marketresearchreports.biz/sample/sample/211679
Table of Contents
1 Table of Contents
1.1 List of Tables
1.2 List of Figures
2 Introduction
2.1 Albumin in Critical Care
2.1.1 Overview
2.1.2 Diseases or Conditions Indicated for Albumin
2.1.3 Epidemiology
3 Therapeutic Landscape
3.1 Albumin Products
3.1.1 Buminate (albumin, human) – Baxter
3.1.2 Zenalb (human albumin) – Bio Products Laboratory
3.1.3 Human Albumin Biotest (albumin, human) – Biotest
4 Pipeline for Critical Care Market
4.1 Overview of Pipeline
4.2 Promising Pipeline Candidates
4.2.1 Octaplex 500 (human prothrombin complex) – Octapharma
4.2.2 KW-3357– Kyowa Hakko Kirin
5 Critical Care Market Forecast to 2020
5.1 Geographical Markets
5.1.1 Major Developed Markets
5.1.2 US
5.1.3 Top Five European Countries
5.1.4 Japan
About Us
Marketresearchreports.biz is the most comprehensive collection of market research reports. Marketresearchreports.biz services are especially designed to save time and money of our clients. We are a one stop solution for all your research needs, our main offerings are syndicated research reports, custom research, subscription access and consulting services. We serve all sizes and types of companies spanning across various industries. For more information: http://www.marketresearchreports.biz/.