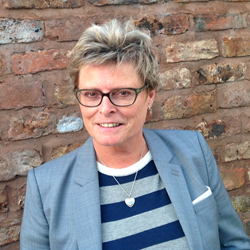 "I'm excited about the future and am very pleased to be joining a dynamic, brand driven company with the potential for rapid growth."
(PRWEB UK) 18 August 2014
SportPursuit.com, the fast growing retailer which turned 3 this month, runs week long branded promotions on sports and outdoor gear. During these promotions SportPursuit offers its members exclusive deals that are guaranteed to be the "best in the market". The business is focused on inspiring people to discover, try and fall in love with great brands and products that they wouldn't have otherwise tried – helping deliver long term growth to the sector.
Kath joins SportPursuit following 17 years working with the adidas group where she held the positions of Managing Director for adidas in UK and Ireland and Reebok in North Europe.
Amongst many achievements, she is credited with leading a five fold increase in revenues during her tenure with the adidas brand and more recently led the brand re-positioning of Reebok, Kath brings with her extensive European sports sector experience and branded expertise.
Kath Smith, the newly appointed Chief Sales Officer said "SportPursuit has massive potential and I'm here to help realise that. I'm super impressed with the leadership team, the premium positioning of the business, the quality of the 600+ brands we're already working with and the potential for European expansion.
What attracted me was the fact that there's no conflict with brands, with circa 90% of sales being made on impulse…so these purchases are not only creating new demand, they are complementary to other routes to market.
I'm excited about the future and am very pleased to be joining a dynamic, brand driven company with the potential for rapid growth."
Adam Pikett, CEO and co-founder said "SportPursuit offers brands another route to market that complements and does not cannibalise their existing distribution channels. Our ability to inspire our members to trial and discover brands and products, coupled with our focus on brand partnerships, has been integral to our rapid growth to date. Bringing Kath on-board with her wealth of brand experience and detailed understanding of premium sports brands takes us another important step along this journey."
"Kath brings with her the same passion for the sports industry that we as founders share. She also has great integrity and a proven track record of delivering long term sustained growth."
To date, SportPursuit has secured over £7m of investment and continues to invest to deliver very rapid growth. SportPursuit is backed by DFJ Esprit with participation from Silicon Valley Bank and prominent entrepreneurs including William Reeve, chairman of Graze.com and co-founder of LOVEFiLM; Alex Chesterman, founder of Zoopla; and Alex Saint, CEO of Secret Escapes amongst others.
About SportPursuit
SportPursuit is the UK's largest private shopping club specifically for sports men and women, operating week long promotions on sports brands exclusively available to its member community. It partners with brands such as Berghaus, Salomon, GoPro and Inov8 to help them grow their businesses, by showcasing their products to new customers, thus creating new advocates for them.
About DFJ Esprit
DFJ Esprit is one of Europe's most experienced venture capital investors, helping entrepreneurs build ground-breaking technology companies. In the last three years, DFJ Esprit's exits have generated more than $2.3 billion in combined enterprise value. Portfolio companies include Achica, Apatech (sold to Baxter Healthcare), Conversocial, Datahug, EVE (sold to Synopsys), Graze, Greenpeak, Horizon Discovery, Icera (sold to Nvidia), LOVEFiLM (sold to Amazon), Lyst, Neul, SportPursuit, StrikeAd, The Cloud (sold to BSkyB), ZBD Displays and Zeus (sold to Riverbed).
About Silicon Valley Bank
Silicon Valley Bank is the premier bank for technology, life science, venture capital, private equity and premium wine businesses. SVB Financial Group provides industry knowledge and connections, financing, treasury management, corporate investment and international banking services to its clients worldwide through 28 U.S. offices and six international operations. (Nasdaq: SIVB) http://www.svb.com/uk
Silicon Valley Bank is authorised and regulated by the California Department of Business Oversight and the United States Federal Reserve Bank; authorised by the Prudential Regulation Authority with number 577295; and subject to regulation by the Financial Conduct Authority and limited regulation by the Prudential Regulation Authority. Details about the extent of our regulation by the Prudential Regulation Authority are available from us on request.