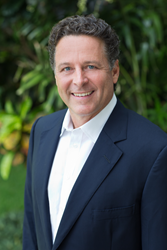 Jerry's operational experience working with pre-IPO companies and ability to come on board and close a growing pipeline of renewable energy projects will be a tremendous asset for the company."
SAN DIEGO, California (PRWEB) August 19, 2014
Equal Earth, a global diversified clean energy company, today announced that the company appointed Jerry Mount Executive Vice President of Capital Markets. Mount joins the company as Equal Earth continues to accelerate funding, acquisitions and new renewable energy projects.
Mount's appointment is the latest announcement in a series of executive appointments and follows Equal Earth's announcement of $50M in new financing from Greenbacker Renewable Energy. In his role as Executive Vice President of Capital Markets, Mount will oversee the acquisition of new renewable energy projects including due diligence and structuring project finance. In addition, he will be responsible for securing capital for acquisitions and development projects as Equal Earth continues to expand.
Mount is a seasoned business executive and investor with more than 25 years of experience raising capital, negotiating deals and partnerships and closing complex transactions. Prior to joining Equal Earth, Mount founded Fair Horizon Capital, a private equity firm focused on capital investments in early-to-mid stage portfolio companies, and served as Managing Director at Aurelian Capital, a private equity firm focused on advising and investing in early-to-mid stage technology start-ups. He is known for his ability to drive exponential revenue growth for companies, including helping a privately held software company increase revenues by more than 5X in 2 years before it was sold to a well-known global IT company.
"Jerry's operational experience working with pre-IPO companies and ability to come on board and close a growing pipeline of renewable energy projects will be a tremendous asset for the company," said Equal Earth Chairman, President and CEO, Andrew Duggan. "Jerry will play a critical role in helping Equal Earth to execute on our strategy and help us continue to expand our global footprint," added Duggan.
"Equal Earth has the right team to execute on the company's strategy and the renewable energy market is currently offering attractive risk-adjusted returns on deals," according to Mount. "It's an exciting time to be joining Equal Earth and I'm looking forward to helping drive growth for the company through strategic development projects and acquisitions," Mount stated.
Cautions regarding forward-looking statements
About Equal Earth
Based out of San Diego, Equal Earth is a global diversified clean energy company with a broad portfolio of renewable energy assets providing a wide range of alternative energy solutions to commercial and residential customers. Through its subsidiaries, Equal Earth offers customers easy, straightforward, affordable alternative energy solutions, disrupting traditional utility markets while empowering businesses and consumers. For more information, visit http://www.EqualEarthCorp.com.