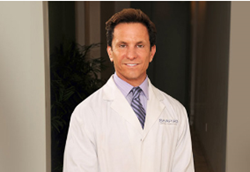 Scottsdale, AZ (PRWEB) August 19, 2014
The plastic surgery community is giving the local Scottsdale economy a much-needed boost. As one of the most lucrative industries in the country, cosmetic surgeons like Dr. Daniel Shapiro have kept finances flowing into the city, even as other businesses struggle.
Some of the top aesthetic surgeons in the country are located in Scottsdale. Patients in search of the best cosmetic and reconstructive treatments are traveling to Arizona from across the United States and around the world. They are happy to make the trip for a chance to see these elite plastic surgeons, as well as enjoy the wonderful amenities Scottsdale is known for. The sunny, dry climate and plethora of outdoor activities ensure an enjoyable stay for both the patient and their significant other.
As plastic surgery patients are often in town for several days before and after their procedure, thousands of dollars are poured into the local economy. "It's not uncommon for people to be spending $30,000 to $50,000…they'll stay in town for seven to 10 days, with lodging, meals and transportation, so it really benefits the whole area from a business standpoint," Dr. Shapiro points out. His patients routinely enjoy high-end dining, entertainment, and shopping during their stay.
With over 19 years of cosmetic surgery experience, Dr. Shapiro is considered the leading plastic surgeon in the Paradise Valley and Scottsdale areas. He is Board Certified by the American Board of Plastic Surgery. Over just the last year, Dr. Shapiro has been named Phoenix Magazine's Top Doc, the Best Cosmetic Surgeon at the Phoenician Awards, and the Best Facelift by Scottsdale Magazine.
Anyone interested in finding out more about the procedures available at Shapiro Aesthetic Plastic Surgery should contact the Scottsdale office at 480.451.1700. For those seeking noninvasive treatments, Dr. Shapiro's luxurious Skin Klinic is located adjacent to his cosmetic surgery center.
Contact:
Shapiro Aesthetic Plastic Surgery
5410 N. Scottsdale Road
Building F-100
Scottsdale, Arizona 85253
480-451-1700