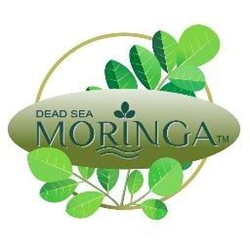 There is no other supplement quite like ours on the market today.
Boca Raton, FL (PRWEB) August 19, 2014
Dead Sea Moringa® will now offer its raw ingredients to manufacturers across the U.S. at bulk pricing.
In addition, the brand recently received a prestigious industry award at the recent Natural Products Expo West 2014, one of the biggest events of the year in the natural foods industry.
Dead Sea Moringa took home the Editor's Choice Award for Best Ingredient for a Supplement from Engredea's Functional Ingredients Magazine, a leading industry trade publication. The brand also received a Nexty Award nomination for Best Supplement and Ingredients.
"We are very pleased to now offer our high-quality ingredients, which have recently been subject to a prestigious award, to manufacturers at bulk rates," said Paul Marcellino, president of Dead Sea Moringa. "We are offering a product and ingredients that help people with a wide range of health concerns, leveraging the natural power of the Moringa plant. There is no other supplement quite like ours on the market today."
The Third-Annual Functional Ingredients Editor's Choice award recognized Dead Sea Moringa for its use of the highly nutritional Moringa plant, which is loaded with antioxidants and vitamins. The award honors companies in eight different categories who have conducted the best scientific discoveries and use top-quality ingredients for truly effective supplements, foods and beverages.
The best of the best nutritional products receive nominations for the Nexty Awards, which honor brands that both offer innovative supplements and embody a strong sense of social and environmental stewardship. In addition to its products, Dead Sea Moringa is known for its commitment to end world hunger.
The supplement is packed with over 90 different nutrients, including 12 vitamins and minerals, 18 amino acids that include the 9 essential amino acids, 46 antioxidants, as well as 36 anti-inflammatory agents. Dead Sea Moringa is manufactured from the Moringa plant grown in the Dead Sea Region, which contributes to higher levels of vitamins A, C and E, plant-based protein, calcium, potassium and iron. These ingredients make Dead Sea Moringa effective at aiding with various health issues such as high blood pressure, osteoporosis, asthma, type-2 diabetes, headaches and more.
Dead Sea Moringa is available through retail and online outlets across the U.S., including Amazon.com, Vitamin World and various others. To learn more about the supplement, please visit http://www.deadseamoringa.com.