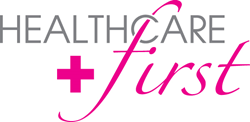 This free webinar will review the final hospice payment rule for FY2015 and what it will mean to hospices nationwide.
Ozark, MO (PRWEB) August 19, 2014
HEALTHCAREfirst, the pioneer in Web-based software and services for home health and hospice care, announced today that it is hosting a free webinar detailing the 2015 final rule from CMS for hospice.
Presented by Deanna Loftus, Director of Regulatory Compliance for HEALTHCAREfirst, the webinar will review the final rule and what it will mean to hospice agencies.
The webinar, "Hospice Regulatory Update: Final Rule," is designed for hospice Administrators, Directors, Managers, Compliance Officers and others interested in upcoming hospice regulatory changes. Topics include:

Wage Index and Payment Rate Update
CAHPS for Hospice
Hospice Cost Report Changes
PECOS for Medicare Part D
Face to Face
Hospice Item Set (HIS)
ICD-10
Medicare Administrative Contractors (MAC)
The webinar will be held on August 28, 2014 at 1:30 pm CT (2:30 pm ET).
The webinar is free of charge, however advance registration is required. For more information or to register, visit the HEALTHCAREfirst Regulatory Blog.