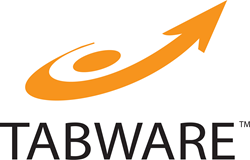 ...AssetPoint was able to meet all of our requirements, plus their flexibility in working out solution components, pricing and offering the SaaS platform made them an easy choice for us.
Greenville, SC (PRWEB) August 20, 2014
AssetPoint, a leading provider of Computerized Maintenance Management Software / Enterprise Asset Management (CMMS / EAM) solutions, announced Heartland Pet Food Manufacturing has selected TabWare CMMS / EAM for their first manufacturing plant in Joplin, MO.
The Blue Buffalo Co., one of the country's largest independent pet-food companies, recently broke ground to construct a new Heartland Pet Food Manufacturing and distribution center in Joplin, Missouri. Blue Buffalo has previously delivered high quality pet food through co-managed partnerships, and the Heartland Pet Food Manufacturing facility will be their first manufacturing plant. This is their first effort to manufacture and deliver in house, and the new plant will open its doors this summer.
Heartland Pet Food Manufacturing selected TabWare Best Practices to deliver a truly integrated, robust CMMS / EAM solution with Maintenance Best Practices pre-configured out of the box. Heartland discovered that AssetPoint is the only CMMS / EAM provider to offer a combined industry proven and accepted Best Practices solution that transforms maintenance data into actionable and intelligent business information. TabWare delivered all of the elements necessary to create value across the organization, including improved profitability, internal cost reduction, and the ability to drive continuous improvement, right out of the box.
Integration to Heartland's SAP ERP system was critical to their selection process, and AssetPoint's numerous SAP integration successes was one of the many reasons TabWare was chosen. TabWare CrossRoads, an industry-proven and accepted solution providing seamless and flexible integration management, provides bi-directional integrations that allows data transfer between TabWare and existing ERP, SCADA, Predictive Maintenance (PdM) and other software systems. Leveraging many years of industry experience, AssetPoint has developed Best Practices integration scenarios which address the relevant information exchange to automate key business operations.
"For our first in-house manufacturing plant, ease-of-use and simple system navigation were imperative for our CMMS / EAM selection, and we needed a solution that would easily integrate with our ERP system," Greg Margeson, Assistant Plant Manager at Heartland/Blue Buffalo said. "We wanted a solution provider with extensive Food & Beverage industry experience, and AssetPoint was able to meet all of our requirements, plus their flexibility in working out solution components, pricing and offering the SaaS platform made them an easy choice for us. TabWare Best Practices also gives us the opportunity to leverage AssetPoint's depth of experience in helping others achieve world class maintenance operations," Margeson added.
AssetPoint has been a leader in CMMS / EAM solutions for over 30 years, and TabWare, a Best-in-Class CMMS / EAM solution designed by maintenance professionals for maintenance professionals, is utilized by organizations of all sizes and in many industries, such as Oil & Gas, Discrete and Process Manufacturing, Food & Beverage, Chemicals and Mining & Metals. TabWare maximizes asset performance and improves maintenance efficiencies, resulting in reduced operating costs and higher profit margins. TabWare is easy to learn and easy to use, so organizations are able to get up and running in days. AssetPoint offers three flexible deployment options: Software as a Service (SaaS), Online (hosted) and On-site for organizations who want TabWare on their own servers. TabWare is the leading CMMS / EAM solution for organizations that want full functionality without the expense, resources and time other solutions demand.
AssetPoint CEO, Mike Levine said, "AssetPoint is thrilled that Heartland Pet Food Manufacturing has chosen TabWare Best Practices for their first manufacturing and distribution center. TabWare Best Practices will help their maintenance organization improve efficiency and maximize asset performance and uptime while being easy to learn and easy to use. We look forward to working with Heartland as they continue to deliver the highest quality pet food."
About The Blue Buffalo Company:
"Love them like family, feed them like family." Everything at Blue Buffalo starts with this simple idea. The Blue Buffalo Co. thinks of their dogs and cats as family members, so they believe their food should be natural and healthy.
In fact, this was the sole reason for starting the Blue Buffalo Company. Because when the beloved Bishop family dog, Blue, faced a variety of health issues, Bill and his two sons set out to create a pet food that was made with only the highest quality natural ingredients—the kind of things a family member deserves. Ten years later they have, in many ways, accomplished what we set out to do—help their dogs and cats live happy, healthy lives. And they're only getting started.
About AssetPoint:
AssetPoint, makers of TabWare, is the leading provider of EAM solutions for companies whose success depends on the performance of their assets. For over 30 years, AssetPoint has led the market in helping customers control their maintenance costs, optimize spare parts inventory, streamline procurement and improve management, command and control.
Designed by maintenance professionals for maintenance professionals, TabWare is easy to learn, easy to use and proven over time to be the most effective product in the market. That's why tens of thousands of users trust their critical assets to TabWare each and every day. To view online demos and case studies, visit http://www.AssetPoint.com.