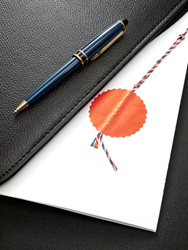 Certified translation creates a legal record.
Fort Worth, TX (PRWEB) August 19, 2014
Certified translation usually means that both the original and the resulting translation are accompanied by a signed statement from the translator or translation agency attesting to the accuracy of the translation and listing the specifics of the translation, such as: type of document, name on the document and number of pages translated, etc. The statement, or a "certificate," is signed by the translator or translator agency representative and the signature is notarized.
1. Certified translation is a legal record and as such is needed for legal documents, any type of a submission to a legal or government body, or evidence for court proceedings. Certified translation is also a key element of the immigration process, as well as applications to universities and colleges.
2. Certified translation is not needed for: genealogy documents, letters, general business documents, marketing documents, website translation, etc.
3. Certified translation of documents supporting someone's academic background is not the same as verification of one's credentials. The translator only attests to the accuracy of the translation itself rather than to the content of the original. If verification of credentials or education is needed, contact agencies specialized in this field.
4. Certified translation is not the same as an "Apostille". An apostille, usually issued by the Secretary of State, is a form of authentication issued to documents for use in countries participating in the Hague Convention of 1961.
5. Because of the need for high quality translation, editing by a second person and notarization of the certificate, it might be difficult to obtain certified translation from an individual translator.
At TLC, we entrust certified translation to our most experienced linguists and ensure that the translation, no matter how simple it may seem, goes through the entire process of translation, editing and quality assurance. Each certified translation is issued a unique number under which it is archived with us and we stand ready to answer any questions the receiving organization might have about the translation or our quality assurance process. In other words, we assume full legal responsibility for our translations.
When in doubt about whether or not you actually need certified translation, it is best to contact the receiving organization or the requester, and clarify with them what the specific requirements are. Be careful about documents needed for other countries, such as for study abroad. Many countries handle the process differently, perhaps with the assistance of court-certified, registered translators and a translation certified according to US standards may not be sufficient or acceptable.
If you come across the need for certified translation, do not hesitate to reach out and ask. We at TLC will be happy to provide any guidance we can.