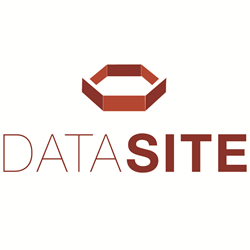 'We needed a sophisticated sales leader that understands the unique requirements that the colocation industry requires and Heather brings those qualities to DataSite.'
San Diego, CA (PRWEB) August 19, 2014
DataSite is excited to announce today that Heather Barclay has joined the DataSite team as the new Business Development Manager at DataSite Atlanta. A veteran of enterprise-level colocation sales, Heather comes to DataSite with an extensive background in data center, disaster recovery and IT infrastructure solutions with over 13 years in the Atlanta technology market. Having been an award winning sales leader for SunGard Availability Services, Savvis and Equinix, she is well positioned to lead the Atlanta business development effort for DataSite.
Heather joins DataSite as Business Development Manager to continue her proven track record of providing colocation solutions to enterprise level companies. In her new position Heather will utilize her knowledge of the industry to identify potential targets and grow the DataSite Atlanta data center. Heather comments, "I am absolutely thrilled to be joining DataSite. DataSite is uniquely positioned to fulfill a need in the Atlanta colocation market. DataSite's leadership has created a remarkable culture for its employees, which is reflected in their outstanding customer service."
Vice President of Sales and Marketing, Robert Wilson, adds, "We are thrilled to have Heather leading our Business Development efforts in the Atlanta market. The Atlanta colocation market has one of the most advanced and well educated client bases in the world. We needed a sophisticated sales leader that understands the unique requirements that the colocation industry requires and Heather brings those qualities to DataSite."
About DataSite
DataSite offers secure world-class facilities in Atlanta, Boise and Orlando, capable of accommodating varying needs in wholesale data center space. DataSite data centers are a unique blend of purpose-built, specially constructed data center facilities and expertly managed data center infrastructure designed to offer affordable colocation options that meet the demanding power density and up-time requirements of the modern computing environment. DataSite's Tier III data center design provides completely redundant and continually operating facilities that are concurrently maintainable with zero scheduled downtime. For more information please visit http://www.DataSiteColo.com.
Contact
DataSite
Mary Brautigan
Manager of Corporate Branding
media(at)datasitecolo(dot)com
407-591-5892