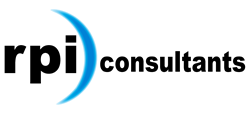 RPI has a great reputation in the industry and I'm happy to be a part of their growth.
Baltimore, MD (PRWEB) August 19, 2014
RPI Consultants, a Baltimore, Maryland based consulting firm known as a leader for its business process and Lawson implementation expertise, has recently announced that they will be growing their Enterprise Content Management practice. James Cho has joined the company as a Senior Consultant to support RPI's growth.
James Cho is based in Kansas City, MO and will be responsible for designing, implementing, and training solutions for clients leveraging Perceptive Software ImageNow ECM software. He will be engaging clients to provide guidance on the development of solutions with ImageNow and technical expertise of integration in their current software ecosystem. Using ImageNow software increases visibility of business workflow processes to management through Business Intelligence and custom reporting, and automatically provides audit trails seamlessly.
James has designed and implemented many complex solutions, including ImageNow iScripts and eForms, tailored to fit within each client's unique set of requirements. With an extensive ImageNow background in the financial, back office, and HR sectors for a variety of industries, he recognizes that every client has its own set of special needs.
"It was always my goal to have a career with a customer-facing role. I love the look on people's faces when I show them how software can make their lives easier and ultimately better at their job," James stated. "I was drawn to RPI Consultants because of their ability to deliver solutions to their customers that empowers the client to be confident with their solution. RPI has a great reputation in the industry and I'm happy to be a part of their growth."
Geoff Lilienfeld, ECM Practice Manager at RPI, commented, "James fits right in with RPI's initiative to employ ImageNow consultants with seniority and a proven track record. James understands the technology, as well as the underlying business processes, making him a win for RPI and any client he comes in contact with."
Before joining RPI Consultants, James Cho was a Senior ImageNow Consultant at Perceptive Software and an IT Systems Engineer for an interactive ad agency before that.
About RPI Consultants
RPI Consultants is a business applications implementation and optimization firm focused on delivering best practices through technology, systems integration, and process redesign. The RPI team includes certified technical and functional experts in Lawson, Kronos, ImageNow, and Kofax as well as other automation technologies to enhance the procure-to-pay, financial reporting, and human resources processes.
RPI's model focuses on delivering solutions to specific business problems through on-demand strategic intervention. Our team-based approach allows us to leverage the best resources part-time, on a task-by-task basis, while working closely with our clients to identify opportunities to minimize costs associated with travel and downtime. RPI prides itself on providing customers with the most value for their dollar, delivering value-added information and genuinely caring about the outcome of an engagement.