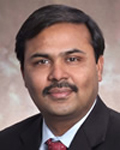 The remarkable progress made in the treatment of ALK-positive patients in recent years will now be extended to those with earlier stages of the disease,
Philadelphia, PA (PRWEB) August 18, 2014
People diagnosed with early-stage non-squamous non-small cell lung cancer whose tumors have an altered ALK gene now have the opportunity to participate in a new phase III clinical trial, ECOG-ACRIN announced today. The trial will determine if Xalkori® (generic name crizotinib, an ALK-inhibitor), when used after finishing surgery and standard therapy, will prevent lung cancer from returning, help patients live longer or both. Xalkori was approved in 2011 by the U.S. Food and Drug Administration (FDA) for use in the advanced stage of lung cancer for patients with the ALK gene rearrangement. This molecular abnormality is present in approximately five to seven percent of patients with non-squamous non-small cell lung cancer.
"The remarkable progress made in the treatment of ALK-positive patients in recent years will now be extended to those with earlier stages of the disease," said ECOG-ACRIN thoracic committee chair Suresh S. Ramalingam, MD, professor of hematology and medical oncology, and director, division of medical oncology at the Winship Cancer Institute of Emory University, in Atlanta, Ga. "E4512 represents another major step taken by ECOG-ACRIN to accelerate the development of personalized therapies for cancer patients."
Approximately 175,000 cases of non-small cell lung cancer are diagnosed each year in the U.S. For patients with early-stage disease, surgery is usually the treatment of choice, followed by chemotherapy to eradicate microscopic cancer cells that remain in the body but are not detected. While a large percentage of patients experience remission after standard treatment, the cancer often returns, leading researchers to examine the molecular characterization of the disease and identify mutations, or changes, that cause tumor cell growth and production. Previous research has demonstrated a link between the altered ALK (anaplastic lymphoma receptor tyrosine kinase) gene and non-small cell lung cancer.
Xalkori is an orally administered drug that turns off several important signaling circuits that are driven by the ALK gene. For ALK-positive patients with advanced non-small cell lung cancer, Xalkori has become the standard treatment option based on the demonstration of robust progression-free survival and overall response rate with Xalkori in ALK-positive patients.
The primary objective of the new trial, known as E4512, is to determine whether the use of Xalkori will result in an improvement in overall survival for patients with early-stage non-small cell lung cancer. "This trial will compare the use of Xalkori to a placebo after completion of standard therapy for early-stage non-small cell lung cancer," said Dr. Ramalingam.
E4512 is being conducted by ECOG-ACRIN with the support of the National Cancer Institute (NCI). Pfizer, which manufactures Xalkori, is also supporting the trial through a separate agreement with ECOG-ACRIN. E4512 has an accrual goal of 378 patients.
E4512 is one of three integrated precision medicine trials known collectively as the Adjuvant Lung Cancer Enrichment Marker Identification and Sequencing Trials, or ALCHEMIST. ALCHEMIST, announced today, is designed to identify early-stage lung cancer patients with tumors that harbor certain uncommon genetic changes and evaluate whether drug treatments targeted against those changes can lead to improved survival. In the ALCHEMIST screening trial, 6,000 to 8,000 potential participants at hundreds of sites across the U.S. will be screened over the next five to six years to identify about 800 patients with either the ALK gene rearrangement or EGFR (epidermal growth factor receptor) gene mutation that would be eligible for one of two treatment trials: E4512, investigating Xalkori in ALK-positive patients, or another trial investigating the drug Tarceva® (generic name erlotinib) in patients with the EGFR gene mutation.
All 6,000 to 8,000 screened participants will be followed for a period of five years as part of the screening trial. In addition to ALK and EGFR testing, comprehensive sequencing of their tumor genome will be conducted. The purpose of the sequencing is to understand the association between specific genetic changes and disease course.
"ALCHEMIST will serve as a platform to screen patients for common mutations, and to test appropriate therapies in the treatment of early-stage non-small cell lung cancer," said Dr. Ramalingam. "This new model is a more efficient way to screen patients for very specific conditions without each clinical trial having to enroll and review thousands of patients separately."
A listing of contacts and locations for participating physicians and medical facilities will be available to the public at ClinicalTrials.gov i n the coming months, and will be continually updated. Information specialists at the NCI are available to answer questions about E4512 and ALCHEMIST from patients, family members or friends, health care providers, and researchers. Visit http://www.cancer.gov, or call 1-800-4-CANCER Monday-Friday, 8 AM-8PM ET, to reach the NCI Cancer Information Service.
About ALCHEMIST
ALCHEMIST is supported by the NCI, part of the National Institutes of Health, with coordination of the component trials by ECOG-ACRIN and the Alliance for Clinical Trials in Oncology—two of four groups that research cancer in adults as part of the NCI-supported National Clinical Trials Network (NTCN). The other groups are SWOG and NRG Oncology. All four groups have collaborated in the development of ALCHEMIST and will participate in the component trials through the NCTN.
About the ECOG-ACRIN Cancer Research Group
The ECOG-ACRIN Cancer Research Group is a multidisciplinary, membership-based scientific organization that designs and conducts biomarker-driven cancer research involving adults who have or are at risk of developing cancer. The Group was formed in May 2012 by a merger that combined the complementary strengths of the Eastern Cooperative Oncology Group (ECOG) in cancer therapy and the American College of Radiology Imaging Network (ACRIN) in cancer imaging. ECOG and ACRIN were two highly respected NCI-sponsored cancer cooperative groups. ECOG-ACRIN comprises nearly 650 member institutions in the United States and around the world. Approximately 6,000 physicians, translational scientists and associated research professionals from the member institutions are involved in Group research, which is organized into three scientific programs: Cancer Control and Outcomes, Therapeutic Studies and Biomarker Sciences. ECOG-ACRIN is supported primarily through NCI research grant funding, but also receives funding from private sector organizations through philanthropy and collaborations. It is headquartered in Philadelphia, Pa., as is PrECOG LLC, a not-for-profit company that partners with ECOG-ACRIN and industry to develop and conduct clinical trials in all areas of oncology. For more information, visit http://www.ecog-acrin.org or call 215.789.3631.