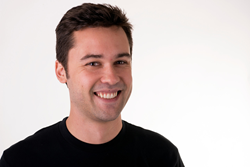 Monitoring and controlling privileged sessions within VMware platforms means IT administrators can more accurately assess what actions are being performed, leveraging all company assets – both sanctioned and unsanctioned – and respond appropriately."
Washington, D.C. (PRWEB) August 19, 2014
Thycotic, provider of smart and effective privileged access management solutions for global organizations, announced that its flagship solution, Secret Server, now offers advanced capabilities in VMware hypervisor environments. Secret Server's ability to automate the discovery of local accounts on VMware ESX while easily updating root passwords improves VMware administrators' ability to discover and manage ESX hypervisors as well as all guest machines.
The number of identities that an organization must control and secure is escalating as companies globalize. Enterprise users, customers and partners, as well as contractors, outsourced or offshore IT, support and development teams are working from increasingly distributed locations and devices. This increases the risk of rogue virtual environments, or so-called "Shadow IT." In order to eliminate risk and improve efficiencies, IT administrators need the right set of privileges across a diverse set of servers and applications.
"As more enterprise functions move to virtual environments, businesses require real-time visibility into activity involving privileged accounts in order to monitor how these environments are being used," explained Ben Yoder, product manager, Thycotic Software. "Monitoring and controlling privileged sessions within VMware platforms means IT administrators can more accurately assess what actions are being performed, leveraging all company assets – both sanctioned and unsanctioned – and respond appropriately."
VMware ESX is VMware's enterprise server virtualization platform. The platform is available in two versions -- ESX Server and ESXi Server. VMware ESX and ESXi are the most widely deployed hypervisors, delivering the highest levels of reliability and performance to companies of all sizes. VMware ESXi is the latest hypervisor architecture from VMware. With Secret Server's new enhancements, IT administrators can better manage:

ESX/ESXi Discovery – Secret Server can now discover local accounts on ESX systems to help manage privileged accounts with access to the hypervisor.
Linux Support – Thycotic is also expanding discovery options from Windows machines to include Linux systems, making Secret Server a better choice for hosting providers or other companies with a large number of UNIX\Linux systems.
API-based ESX/ESXi Password Changing – In addition to SSH password changing, administrators can now change root passwords on ESX systems using the ESX built-in API. This can be used if policy prohibits enabling SSH access to the hypervisor.
Thycotic will showcase Secret Server's new VMware hypervisor management capabilities live at VMworld US 2014, August 24-28 at the Moscone Center in San Francisco. For more information, please visit http://thycotic.com/products/secret-server/start-a-trial/.
About Thycotic
Thycotic creates intuitive, reliable solutions that empower companies to remove the complexities associated with proper control and monitoring of privileged accounts. A 2013 Inc. 5000 company, Thycotic is trusted by more than 100,000 IT professionals worldwide – including members of the Fortune 500, enterprises, government agencies, technology firms, universities, non-profits and managed service providers. To learn more, please visit thycotic.com.