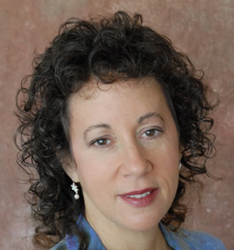 Sustainability professionals must learn to speak the language of business leaders.
Hatford, CT (PRWEB) August 18, 2014
Sustainability professionals can learn to speak the language of business leaders by attending a Webinar presented by the International Society of Sustainability Professionals (ISSP) on Thursday 8/21 @ 2 pm ET/ 11 am PT. The discussion will be led by Dr. Kerul Kassel, a faculty member at Fielding Graduate University, who teaches in Fielding's Sustainability Leadership and Global Leadership programs.
Why don't business leaders "get it" when consultants talk to them about sustainability or systems thinking with potential clients? It's likely the strategy being used does not resonate with them for a number of reasons. In this webinar, participants can learn to recognize these barriers and come away with techniques to overcome them. Combined with this knowledge, a number of skills that consultants need to model will be presented, along with a ready set of reasons for and evidence of how sustainability concerns are squarely in the interests of industry.
Webinar participants will come away from the session with this knowledge:

A simple, real-world based model of systems thinking to communicate to business leaders
Best practices in positioning sustainability as a no-brainer
Compelling language to use when talking about implementing sustainability
Familiarity with the market forces that are pushing industry toward more sustainable practices
Awareness of important softer skills that can be developmental areas for sustainability consultants
About the Presenter
Dr. Kerul Kassel has been an ISSP member for several years. Her most recent book is The Thinking Executive's Guide to Sustainability (Business Expert Press, 2013). She was recently awarded a fellowship from the Institute for Social Innovation. Dr. Kassel holds a PhD in Human and Organizational Systems, Masters degrees in Human Development and Social Ecology, is a graduate of the International Society of Sustainability Professionals Sustainability Professional program, and is a LEED Green Associate. She maintains multiple executive coaching certifications and has a decade and a half of executive leadership coaching experience. Dr. Kassel's work has appeared in peer-reviewed journals and in conferences around the world. She serves on the US Green Chamber of Commerce National and Southeast Region Education Committees. Her research focuses on sustainable business practices and education and leadership for sustainability in organizations.
Webinar Registration
The Thinking Executive's Guide to Sustainability Webinar will occur on Thursday, August 21 at 2 pm ET/11 am PT. There is no charge for ISSP members to attend, with a $10 fee for non-members. If you are unable to attend live, please also register to receive a link to the recording. To sign up, go to bit.ly/VuTFhC. Upon registering, participants will receive further instructions on how to login.
About ISSP
The International Society of Sustainability Professionals (ISSP) is the world's leading professional association for sustainability professionals. ISSP is a member-driven association committed to moving the profession of sustainability forward through building strong networks and communities of practice. Webinars, online courses, a sustainability certificate program, sustainability professional's body of knowledge, special reports, resource directories, and salary surveys are just a sampling of the rich content offered to members. Formed in 2007, ISSP boasts almost 1,000 members from every region of the world. Members share resources and best practices, and develop themselves professionally. For more information about ISSP, its offerings and ISSP Conference 2014, to take place November 12- 14 in Denver, Colorado, please visit http://www.sustainabilityprofessionals.org.