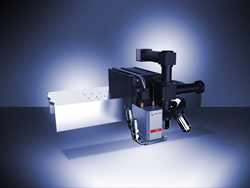 Ashland, Virginia (PRWEB) August 20, 2014
Based on the successful technology of our Ultra Nanoindentation Tester, the High Temperature Ultra Nanonindentation Tester offers the highest resolution and highest thermal stability Nanoindenter.
Active surface referencing technology reduces thermal drift (10 nm/min at 400°C) and our unique materials design allows for negligible thermal expansion. We offer two new options: one up to 200 °C and an option for 700 °C (under vacuum).
Key features include two independent depth and load sensors and the highest possible frame stiffness (> 108 N/m). An integrated high vacuum chamber allows testing at 5 x 10-7 mbar. Two ranges of temperature are available with the same Ultra Nanoindentation Tester.
For more information, contact Anton Paar at (800) 722-7556 or visit http://www.csm-instruments.com.