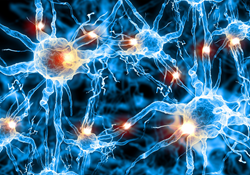 Touted as the next big scientific game-changer, stem cells hold tremendous potential.
La Jolla, CA (PRWEB) August 19, 2014
Robin Williams' passing is a sad reminder of the toll Parkinson's disease can take on an individual. Symptoms range from slowness of voluntary movements to tremoring extremities, decreased facial expression, problems swallowing and severe depression. Parkinson's disease progressively gets worse over time due to the dying off of dopamine producing neurons of the brain. As these patients struggle to retain themselves from a disease that slowly and progressively gets worse, they look for options.
Unfortunately there are only a few drugs available to treat Parkinson's disease. The handful of drugs that are currently available only ameliorate symptoms and unfortunately, prolonged usage can create terrible side-effects. Further, these drugs do not halt disease progression or aid in the repair of established damage. As Parkinson's victims navigate their way through these medications they continually look for new options. One such option that comes up often is stem cell therapy.
Stem cell therapy has been in the news quite frequently in the last few years. Touted as the next big scientific game-changer, stem cells hold tremendous potential. Recent studies have shown stem cells to have the ability to excrete neurotrophic factors which are proteins responsible for the growth and survival of developing neurons and maintenance of mature neurons. Scientists believe this is key to reducing Parkinson's related side-effects as well as slowing down or halting the progression of the disease.
One of the leading stem cell companies in the U.S., StemGenex is currently providing access to cutting-edge stem cell therapy for patients diagnosed with Parkinson's disease and other degenerative neurological conditions. Just last month, StemGenex registered a new IRB approved stem cell clinical study for Parkinson's Disease through The National Institutes of Health at http://www.clinicaltrials.gov. This study is designed to provide StemGenex with a large amount of rigorously collected data to better understand the clinical benefit of Parkinson's patients treated with stem cells.
One such patient who has already shown benefit to stem cell therapy through StemGenex is Warren Hutson. Warren's recovery is truly remarkable and can be found by clicking here. Warren received his stem cell therapy through StemGenex roughly 3 years ago and continues to show improvements in his disease related complications.
StemGenex focuses on complete patient satisfaction through safety, ethics and providing the most advanced treatment methods available. According to StemGenex Director of Patient Advocacy, Joe Perricone, "It is important patients have access to top-tier stem cell treatment. By providing access to registered clinical studies through The National Institutes of Health, we are providing patients with the ability to choose a stem cell treatment center with the highest standard of care."
To find out more about stem cell therapy visit StemGenex.com, contact StemGenex either by phone at (800) 609-7795 or email contact(at)stemgenex(dot)com.