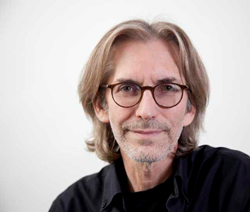 We're exploring how fans connect with the Game of Thrones, and with its rich set of characters, to understand how its success can be translated far and wide and lay the groundwork for other great viewing experiences.
Boston, MA (PRWEB) August 19, 2014
Earlier this summer, Game of Thrones was declared HBO's most popular series ever, with an average of 18.4 million viewers tuning in per episode, surpassing even the Sopranos. The obsession with the show doesn't wane in between seasons - it has recently been reported that fans in the UK are going as far as naming their children after their favorite Thrones characters. Just after the Season 4 finale, Latitude Research set out to explore the compelling audience-character dynamic in the series by connecting viewers in a video-based conversation to identify what makes the show so globally revered and paint a rich portrait of Game of Thrones fandom.
Download the report (PDF): http://files.latd.com/Latitude-Game-of-Thrones.pdf
"Game of Thrones, in its range and depth of setting, story and character, has taken television to new and unpredictable places," says Steve Mushkin, Latitude's President. "We're exploring how fans connect with the series, and with its rich set of characters, to understand how GoT's success can be translated far and wide and lay the groundwork for other great viewing experiences."
Key Insights Include:

Niches are the new mainstream
Game of Thrones is a prime example that every genre is now ready for primetime and programmers and producers need not be wary of sci-fi / medieval scenarios or other subjects typically reserved for niche followings. With an ever-growing array of networks and viewing options, dedicated smaller audiences can be positively evangelistic in their level of engagement - and even lay the groundwork for potentially bigger hits.

Recognize the possibilities of casting a wider net
The success of Game of Thrones can be attributed to its numerous storylines and multidimensional characters, all placed within a specific, unique universe. Creating real variety and abundance of people and plotlines in the same series attracts diverse audiences that can latch onto different elements to fuel their fandom.

Encourage conversation (but don't try to control it)
Social interaction is a boon for a TV program. Execs will often, though not always successfully, try and guide the conversation through a few desired channels. Do more to encourage social behavior around a show wherever and however it may exist – in social media and blogs, at real-world events, through artistic pursuits, etc. In the end, a diversity of communication channels will enhance adoption and commitment to the show.

Brands can stay in character
As casts of characters become more varied and plots get more complex, every brand should be able to find at least one thread that resonates with its identity without needing to resort to appeasement (see Google Play Retribution ad.) Finding this point of resonance will yield a genuine connection with fans of the show who appreciate that same thread, and will help avoid the risks of pandering or compromise.
"What's especially compelling about the success of Game of Thrones is how the series' narrative complexity actually works as an advantage, providing various threads for a diverse audience of fans to follow," says Andy Wiltshire, Lead Strategist at Latitude who co-led the study. "By connecting viewers in a fairly natural way we were able to glean insights not only about their relationship to the narrative but also their relationships with each other, revealing how social activity around a series can strengthen audience loyalty year-round."
To continue exploring with Latitude:
Newsletter sign-up: http://latd.com/clients-us/#maillist
Twitter: @latddotcom
Facebook: facebook.com/latituderesearch
About Latitude
Latitude helps clients create inspiring content and technology through forward-looking, original research and visually rich insights. Our interactive video platform, Lumière, allows viewers to provide feedback on video of all kinds, revealing potential optimizations and entirely new ideas along the way.
We help companies better understand and engage their audiences across the following areas:

Original content & programming strategy
Digital & mobile product development and user experience design
Advertising, branding & sponsorship opportunities and strategy
Innovation at the intersection of media and technology
About Echo
Echo is an entirely new approach to ethnographic research, providing both the deep insights you'd expect from traditional ethnography and the scale more common to online methods. Using video materials as stimuli – paired with qualitative and quantitative feedback mechanisms built into the video screenings – Echo provides a platform for participants to share their own experiences, preferences, values, problems, and desires in real time as they watch.
Contact for business inquiries: steve(at)latd(dot)com
##