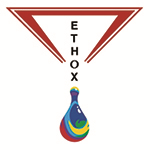 (PRWEB) August 19, 2014
American specialty chemical company Ethox Chemicals calls attention to PCI Magazine's 2014 Additives Reference Guide glossary which reviews the benefits of reactive surfactants. PCI Magazine notes in their entry under surfactants that there are a number of benefits of using reactive surfactants to make latexes.
Paints with reactive surfactants are more water repellent, stick better to surfaces, and last longer than other paints. When someone scrubs the paint to wash the walls, the paint with reactive surfactants holds on better and the dirt comes off easier than paints without reactive surfactants.
"It's a good idea to use reactive surfactants because they make better quality paint," says Dr. Chip Palmer, VP Technical at Ethox. "Reactive surfactants are used to make the latexes which form the binder in latex paint. This includes most architectural or wall paint since latexes are the most common water-based paint."
Customers told us Ethox that "We want the paints in the bathroom where it's exposed to humidity to get damp and dry off and still look the same as before you took a shower," says Palmer. Reactive surfactants solve this problem because they can't be leached out of the paint and leave streaks.
Ethox currently has three patent applications covering its E-Sperse® RS-series reactive surfactants (US 2014/01140006; US 2013/0047892; US 2013-13888304). The Additives Reference Guide is in the June issue of PCI Magazine with the description of reactive surfactants (like those available from Ethox) beginning on pg. 70.
Reactive surfactants become part of the latex binder polymers. It can't come back out once the paint is applied to a wall and dries. In general, it's important for the paint to be water repellent to protect whatever is painted from moisture. You don't want metal to rust or wood to rot. What is desired from paint is for it to protect walls and make clean up easier when it has marks or dirt. Using reactive surfactants boosts both the repellency and the washability of paints.
To learn more about Ethox's line of reactive surfactants, please visit http://esperse.com/rs-series.
About Ethox Chemicals, LLC:
Ethox Chemicals, LLC is a South Carolina-based company providing a broad range of chemical products and technology. It was formed in 1968 with the mission of delivering superior quality and service. Ethox has also built a reputation for customizing its offerings for clients who require specialized products. To find out what Ethox can do for you, visit http://www.ethox.com/.