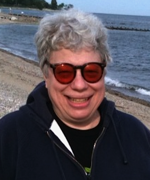 Each type of character has a specific story line... learning to craft the story or mission of [an] organization is very useful and effective.
New York, New York (PRWEB) August 26, 2014
Deborah Emin, successful writing teacher, novelist and Founder of Sullivan Street Press, announced today she will be offering her popular writing course on Awakenings. The course, based on previous writing courses that Emin regularly taught over ten week periods, is back by popular demand, but will be offered in a new, shorter, 3-hour intensive format.
As an immersive course, fiction and memoir writers, as well as non-profit groups, will be able to learn the basics of storytelling in a group setting. With nearly 20 years of experience, Emin's course will teach participants how to actively engage in developing their characters. Within the three hours she will walk class participants through exercises to find their true major character's mythic or Biblical prototype and then apply that character's storyline to their own written work or goal planning work.
"While we often think about characters only in the terms of novels, this isn't just for writers," said Emin. "Nonprofits often face challenges when telling their stories, making it harder to attract funders and volunteers. Learning to craft the story or mission of their organization is very useful and effective."
Emin has taught creative writing since 1995. She has also worked with nonprofits and studied how they tell their stories. As a writer, she has used many of these lessons and exercises to craft her own series of novels, the Scags Series.
"Each type of character has a specific story line," explained Emin. "Readers recognize that archetype and respond to it. By changing it, an author reveals more of the truth of her story."
Emin is available for in-person group meetings in and around the NYC area. She will also travel for classes or conduct them on Google Hang Out. Prices are competitive and all participants will receive a free copy of her first novel, Scags at 7, upon completion of the course. For more information on the course, visit her recent blog post: http://sullivanstpress.com/2014/08/awake/.
To contact Deborah Emin about meeting with groups, interested attendees can email her:
deborah(dot)emin(at)gmail.com
About SULLIVAN STREET PRESS:
Founded 4 years ago, Sullivan Street Press entered the e-publishing domain to change the publishing paradigm. It recognized that for both financial and environmental reasons it was necessary to advocate for the rise of the e-book and the technology that makes all things digital possible. Responding to readers' concerns, many of whom aren't yet ready to commit to the e-book revolution, SSP is now having its books distributed as e-books from Kobo.com and in paperback format through all independent bookstores as well as Amazon.com. In furtherance of the digital side of its publishing mission, the Scags Series is also available as in iPad app, powered by MAZ Digital. For more information on all the various ways in which Sullivan Street Press is setting out to use its tools as a book publisher to keep this planet alive, visit its 100% carbon neutral website: sullivanstpress.com.
About Deborah Emin:
Deborah Emin began Sullivan Street Press to publish books that needed a home that other publishers would not take a risk on. Then realizing that there were lots of ways for writers to get their books published now, she changed the focus of the press to putting together a publishing program that addresses the needs we all have right now to learn to change our lives, to work together. Her 4-part Scags Series (Scags at 30, the third volume due out this winter) is her contribution to the process of change by fictionalizing the awakening process that women go through as they discover their power in this world and what they are meant to do with it.