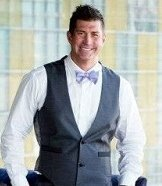 Denver, Colorado (PRWEB) August 19, 2014
The Home Loan Arranger, Denver Mortgage Lender Jason M. Ruedy, appeared for a second time on local television show Colorado & Company on August 5, 2014. Emmy Award winning Colorado & Company host Denise Plante interviewed Mr. Ruedy on the show, which regularly airs live on weekdays in Denver and across Colorado on Channel 9, KUSA-TV.
The Home Loan Arranger appeared on this most recent episode of Colorado & Company with Mr. Jeff Clark, an award-winning real estate broker with Remax Advantage in El Paso County, Colorado. The two discussed several mortgage-related issues, the importance of eliminating mortgage insurance if a home has increased in value over the past few years, and the importance of working with a mortgage lender who can meet deadlines and close deals on time.
Toward the beginning of the Colorado & Company segment, show host Denise Plante asked Mr. Ruedy several questions regarding mortgages. She inquired about Mr. Ruedy's experience in the mortgage industry, the advantages of working as a solo mortgage lender, and Mr. Ruedy's areas of expertise. She also asked Mr. Ruedy about his tactics for assisting his clients in the most efficient manner possible.
In response to Ms. Plante's questions, Mr. Ruedy stated, "Customers want to work with someone who has experience and who is going to get their deals closed on time and without hassle. I have a proven track record. Customers like to work with someone who can accomplish all of this." - Mr. Jason M. Ruedy, The Home Loan Arranger
Denise Plante also interviewed real estate broker Jeff Clark on his professional relationship with The Home Loan Arranger. She specifically asked him why he chose Mr. Ruedy as the mortgage lender he recommends to his clients. In response, Mr. Clarke replied, "I need someone who can get deals done for me and stay on top of everything. When I hand over clients, I want them to be taken care of. I don't want to have to stay on top of the lending aspect of things, and Jason takes care of that portion of it." - Mr. Jeff Clarke, Real Estate Broker with Remax Advantage
"I'm a local mortgage lender and I run a boutique mortgage company. I'm the only loan officer that works in my office. So when customers call The Home Loan Arranger, they will work with me directly. I think that's a selling point. I provide personal service. Anyone who wants to take advantage of today's low interest rates or who wants to look into getting out of their mortgage insurance should call me today for a free, no obligation evaluation." - Jason M. Ruedy, The Home Loan Arranger
About The Home Loan Arranger:
Mr. Jason M. Ruedy, also known as The Home Loan Arranger, has 20+ years of experience in the mortgage business. His company was built around the crucial principles of hard work, discipline, and determination. The Home Loan Arranger evaluates client applications quickly and efficiently and structures loans with the best possible terms. Mr. Ruedy is successful in achieving loan closings for clients while meeting their highest expectations. Jason M. Ruedy is ranked #2 in the state of Colorado by Scotsman Guide, which is the top leading resource for mortgage originators.
For media inquiries, please contact Mr. Jason M. Ruedy, "The Home Loan Arranger:"
The Home Loan Arranger
512 Cook St #100
Denver, CO USA
Phone: (303) 862-4742
Toll Free: (877) 938-7501
http://www.thehomeloanarranger.com/