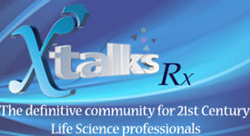 (PRWEB) August 19, 2014
In November 2012, the European Union (EU) mandated use of the ICH-recommended Periodic Benefit Risk Evaluation Report (PBRER) in a new PSUR – responding to the increasing need to understand and manage the post-authorization safety benefit-risk profile of a drug. Adopted in many regions, the main objectives of the PBRER are to:

Present a comprehensive and critical analysis of new or emerging information on the risks of a drug;
Highlight any new evidence of the potential benefits of a drug; and
Allow for the determination of a drug's holistic benefit-risk profile.
Now that both regulators and the industry alike have had almost two years of experience evolving the expectations of how PBRERs should be written and assessed, biopharmaceutical companies must create streamlined processes that will allow them to develop consistent standards for meaningful benefit-risk assessments.
Join the presenters, Dominique Coleman, Director of Safety Aggregate Reporting and Analytics (SARA) at Quintiles, and Carrie Messina, Safety Aggregate Reporting Manager for the SARA group at Quintiles, as they provide five best practices that can be used to:
1. Develop useful SOPs, work instructions, checklists and templates that will streamline processes and optimize methods of data collection and analysis for your PBRERs.
2. Overcome some of the more challenging sections of PBRER preparation.
3. Respond to PBRER feedback and requests from Pharmacovigilance Risk Assessment Committee (PRAC) and Regulatory Authority.
4. Leverage the modular approach, which encompasses common sections within Development Safety Update Report (DSUR) and Risk Management Plan (RMP).
5. Effectively manage multi-region submission waivers and timelines.
For more information or to register for this webinar, visit: Top Five Best Practices for Developing Your Periodic Benefit Risk Evaluation Report (PBRER).
Xtalks, powered by Honeycomb Worldwide Inc., is a leading provider of educational webinars to the global Life Sciences community. Every year thousands of industry practitioners (from pharmaceutical & biotech companies, private & academic research institutions, healthcare centers, etc.) turn to Xtalks for access to quality content. Xtalks helps Life Science professionals stay current with industry developments, trends and regulations. Xtalks webinars also provide perspectives on key issues from top industry thought leaders and service providers.
To learn more about Xtalks visit http://xtalks.com
For information about hosting a webinar visit http://xtalks.com/sponsorship.ashx
Contact:
Michelle Tran
Tel: +1 (416) 977-6555 ext 352
Email: mtran(at)xtalks(dot)com