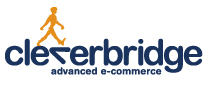 'We believe with our continued innovation and focus on client success, we will be continue to be the ideal e-commerce choice for leading software and cloud companies,' said Christian Blume, CEO, cleverbridge
Chicago (PRWEB) August 20, 2014
cleverbridge, a global full-service e-commerce provider for software and cloud companies, announces that IDC has named the company a "Leader" in the IDC MarketScape: Worldwide Digital Commerce Applications 2014 Vendor Assessment." cleverbridge is featured in the IDC MarketScape that assesses digital commerce application vendors relative to the criteria and factors expected to be the most influential for success in the market in both the short and long term.
IDC MarketScape forecasts an 18.8 percent compound annual growth rate for the digital commerce applications market for the period 2013–2017, reaching $4.1 billion worldwide. IDC Research Director, Enterprise Applications and Digital Commerce Christine Dover says, "The digital commerce applications market is growing rapidly. Both established and new vendors are launching new product offerings on a regular basis that are used in a mix of industries and scenarios including B2C, B2B, and B2B2C. Many opportunities are with buyers that have not traditionally thought of themselves as retailers but are finding that a digital commerce application provides significant revenue opportunities and new markets."
According to IDC, "cleverbridge e-commerce is laser focused on meeting the needs of the software and SaaS industry, for both B2C and B2B transactions." They continued, "The customers that spoke with IDC indicated their satisfaction with the cleverbridge products and services. In addition, dedicated ecommerce managers are assigned to clients to help them best leverage cleverbridge to grow their own business. This focus on service, led IDC to score cleverbridge highly on customer service."
"We consider our positioning as a 'Leader' in the IDC MarketScape to be confirmation of our successful track record in delivering online global sales results for clients," said Christian Blume, CEO, cleverbridge. "As companies face the complexities of global e-commerce and changing revenue models, pressure to stay ahead of competition, drive more sales and build deeper relationships with customers has never been more important. We believe with our continued innovation and focus on client success, we will be continue to be the ideal e-commerce choice for leading software and cloud companies."
A complimentary download of the IDC MarketScape: Worldwide Digital Commerce Applications 2014 Vendor Assessment is available at http://cbridge.to/2014IDC. To learn more about cleverbridge, please contact inquiry(at)cleverbridge(dot)com or visit http://www.cleverbridge.com.
About IDC MarketScape
IDC MarketScape vendor analysis model is designed to provide an overview of the competitive fitness of ICT (information and communications technology) suppliers in a given market. The research methodology utilizes a rigorous scoring methodology based on both qualitative and quantitative criteria that results in a single graphical illustration of each vendor's position within a given market. IDC MarketScape provides a clear framework in which the product and service offerings, capabilities and strategies, and current and future market success factors of IT and telecommunications vendors can be meaningfully compared. The framework also provides technology buyers with a 360-degree assessment of the strengths and weaknesses of current and prospective vendors.
About cleverbridge
cleverbridge is a proven leader in e-commerce expertise, technology and services for leading software and cloud companies that serve consumers and businesses. For more than 300 clients – including Avira, Corel, Dell, Malwarebytes and Parallels – cleverbridge is a true extension of their teams, understanding each client's billing models, markets, channels and specific e-commerce requirements. cleverbridge provides an unsurpassed customer experience so that clients can strategically leverage e-commerce to effectively build customer relationships and generate more revenue. Headquartered in Cologne, Germany, cleverbridge has offices in Chicago, San Francisco and Tokyo. For more information, visit http://www.cleverbridge.com or the Building Keystones blog.
*"IDC MarketScape: Worldwide Digital Commerce Applications 2014 Vendor Assessment," doc #249597, June 2014