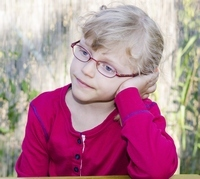 "Parent's often don't know where to go, but the first step is reaching out," said Dawson-Weeks. "Feelings of suicide, depression, aggression, self-harm substance abuse, school issues or changes in social and sleep patterns are warning signs."
Des Moines, IA (PRWEB) August 19, 2014
Orchard Place, mental health experts for Iowa's children, is well known for our highly-respected, intensive psychiatric residential treatment center.
Recently, Orchard Place Campus Admissions director Lori Dawson-weeks, shared how the program has become so successful and tips for parents who are struggling with a child with severe mental health issues.
Psychiatric Medical Institutes for Children (PMIC's) are often mysteries to parents. In Iowa 13 PMIC's operate to help treat children with severe mental health issues. Orchard Place has the largest PMIC in the state, featuring a campus-like setting.
The children who come to Orchard Place are from every county in Iowa and have typically had a number of psychiatric hospitalizations and other treatment experiences. Lori Dawson-Weeks is admissions director at the Orchard Place Campus, and has some advice for parents who think their child may require PMIC care.
1. Typically children admitted to a PMIC have been diagnosed with a psychiatric mental health condition, have been undergoing outpatient mental health care and are not making progress.
2. The child may have expressed self-harm or harm to others. Safety is often a major factor.
3. Previous hospitalizations, partial hospitalizations and shelter placements for mental health issues are often common before parents turn to a PMIC.
4. Medicaid is often utilized to fund PMIC care. PMIC officials can help parents with this process.
5. Parents who have tried other methods of mental health care and feel they are losing their child should explore the possibility of a quality PMIC program.
Dawson-Weeks wants to make sure parents realize there is help available. The Department of Human Services in each county can recommend the nearest PMIC facility or other appropriate services or a parent can contact Orchard Place directly.
"Parent's often don't know where to go, but the first step is reaching out," said Dawson-Weeks. "Feelings of suicide, depression, aggression, self-harm substance abuse, school issues or changes in social and sleep patterns are warning signs."
More information on the Orchard Place Campus PMIC can be found at: http://www.orchardplace.org/services-orchard-place-campus.aspx
Lori-Dawson Weeks can be contacted directly at 515-287-9615 or ldweeks(at)orchardplace(dot)org.
About Orchard Place:
Orchard Place is the oldest locally-based charity in Des Moines providing mental health treatment and expertise for Iowa's kids. Our inpatient, outpatient and community program serves nearly 8,000 children from birth to age 22 annually. Four operating divisions work under the Orchard Place umbrella of services: Child Guidance Center, Orchard Place Campus, PACE Juvenile Center and the Integrated Health Program. More information can be found at http://www.orchardplace.org