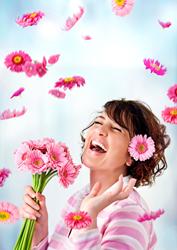 Long Beach, California (PRWEB) August 19, 2014
Luther Burbank Savings is required to offer $2,000,000 dollars for downpayment and closing cost assistance to qualified first time homebuyers as a result of a Department of Justice Settlement over alleged fair housing violations from 2006 to 2010, says Scott Schang, Branch Manager Broadview Mortgage Long Beach.
The Daisy program offers a second mortgage loan of up to $15,000 toward closing costs and down payment to the first 133 qualified borrowers. Since this program has limited funds, interested first time buyers should move quickly, advises Schang.
Qualified borrowers using the Daisy Program, will also meet the qualifying requirements of the Broadview Community Access Program.
The Community Access program is a Conventional mortgage that offers discounted closing costs, and private mortgage insurance to buyers whose income does not exceed 140% of area median income.
Since the Daisy program income limits cannot exceed 120% of area median income, take advantage of the many benefits of using the Community Access program, says Schang.
Because the Daisy program is a second mortgage, and not considered a "Community Second", which is treated differently by Fannie Mae, the minimum down payment required is 5% of the funds, says Schang.
Up to $7,500 of the Daisy loan can be used toward the down payment. If purchasing a home at the maximum first loan amount of $400,000 this $7,500 represents almost an additional 2% down payment, bringing the total down payment to just under 7%.
For more information regarding the Daisy Program please visit: http://www.findmywayhome.com/home-mortgage-news/local-bank-required-to-offer-assistance-to-california-homebuyers/