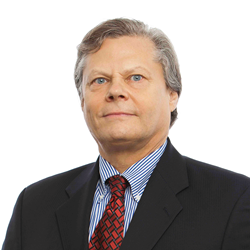 The Houston technology community has energized and inspired Rick for decades, and he is proud to return the favor.
Houston, TX (PRWEB) August 21, 2014
Bluware is pleased to announce that our CEO, Rick Jones, has been appointed to the Board of Directors of the Houston Technology Center (HTC). HTC is the hub of technology entrepreneurship in Texas and is helping to grow new companies in energy, IT and software, healthcare and life sciences, nanotechnology and aerospace. As the largest tech incubator in Texas, they have helped create thousands of jobs and over $600 million of economic activity per year, and operate a second campus at Johnson Space Center.
"Rick is an incredible executive. His experience will make a catalytic difference at HTC." – Walter Ulrich, HTC President & CEO
Rick founded Bluware in 1987 and for over 25 years he has been the driving force behind our culture of integrity, excellence, and fun. His decades of experience developing software applications for the oil and gas and aerospace industries give him unique insight into our direction and position as a company, and inform both his management style and his ability as a mentor. He has built Bluware into a haven for problem-solvers like him: a place where serious thinkers can explore their potential and produce outstanding results. Rick is a founding partner of Indigo Beam, and sits on the Board of Directors for Jones Partners at Rice University's Jesse H. Jones Graduate School of Business. An avid pilot, Rick's other hobbies include swimming, archaeology, and high performance computing (HPC).
As a member of the HTC Board, Rick will share his experience and his passion for business and technology with his peers on the board and with the exciting new businesses taking advantage of HTC's program. The Houston technology community has energized and inspired Rick for decades, and he is proud to return the favor.
About HTC (from houstontech.org):
The Houston Technology Center is the largest technology business incubator in Texas, advancing the commercialization of emerging technology companies in the greater Houston area. HTC serves as the nexus of new ideas, technological innovation, and entrepreneurship. Each day, the staff and partners of the Houston Technology Center work closely with entrepreneurs and startup companies providing them with in-depth strategic and tactical business guidance, fundraising advice, and connecting them to opportunities, allies, and capital. As a catalyst for change, economic growth and development, HTC's focus is to assist in the acceleration and commercialization of emerging technology companies. Each company is treated individually according to their position in the Acceleration Pathway and their unique needs. As a 501(c)(3) nonprofit organization, HTC assists Houston-based entrepreneurs within several key sectors: energy, information technology, life sciences, nanotechnology, and NASA/aerospace.
About Bluware:
Founded in 1987 in Houston, TX, Bluware deploys scientific technology solutions that help geoscientists and engineers increase asset value. Our E&P Solution Architects work with industry leading companies, across all the leading interpretation platforms, to deliver competitive advances as usable software. Bluware's philosophy enhances the flexibility and responsiveness of the Agile methodology with a rigorous attention to budget predictability, and the delivery of concrete improvements at every iteration. Our sprint-based approach offers customers project visibility and full-lifecycle support to deliver rapidly available enhancements in software integration, workflow efficiency, data management, and scientific algorithms. We consistently receive recognition for delivering measurable improvements to the exploration and production economics that help our customers grow.