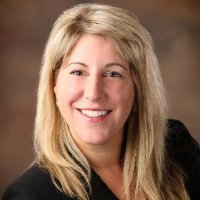 Contact the Oliver Law Group P.C. for your FREE power morcellator lawsuit case review by calling 1-800-939-7878 today or visit www.legalactionnow.com
New York NY (PRWEB) August 19, 2014
A Boston couple described this past year as a "whirlwind" after launching a nationwide campaign to ban the practice of using laparoscopic power morcellator while battling a life-threatening health crisis at home. Hooman Noorchashm, a cardio-thoracic surgeon, and his wife, Amy Reed, an anesthesiologist, were recently interviewed by ABC News on the changes that have taken place since last fall when they launched the Change.org petition to get the U.S. Food & Drug Administration (FDA) to ban power morcellation to remove uterine fibroids. Dr. Reed developed cancer after a morcellator was used during her surgery to remove fibroid tumors last October at Brigham and Women's Hospital in Boston. While Dr. Reed and her husband did not file a power morcellator lawsuit, other morcellator lawsuit complaints are being filed across the country on behalf of women who developed uterine sarcoma after a hysterectomy or a fibroid removal in which laparoscopic power morcellator was used during the surgery.
[abcnews.go.com/Health/couple-fought-ban-medical-procedure-wifes-cancer-back/story?id=24797149&singlePage=true, August 7, 2014]
Dr. Noorchashm told ABC News that rather than focus on a morcellator lawsuit, he and his wife focused on stopping the procedure all together. Dr. Noorchashm said within weeks after his wife was diagnosed with leiomyosarcoma, an aggressive form of cancer found in uterine fibroids, he talked with other doctors, searched for information regarding power morcellation, and reached out to other women who had been through a similar experience as his wife. He said he also temporarily stopped working at Brigham and Women's Hospital to be with his wife while she underwent her cancer treatment. After launching the campaign, Dr. Noorchashm said medical articles were published questioning the safety of power morcellator and morcellation and Massachusetts General Hospital and Brigham and Women's Hospital initiated reviews of their morcellation practices and then limit the times when the procedures would be used. Most importantly, the couple told ABC News that Dr. Reed is now cancer-free after having surgery and six rounds of chemotherapy. ABC News noted that the FDA sent a statement to the news agency acknowledging that the couple brought the power morcellation issue to the FDA's attention in December.
In April, the FDA issued a safety alert discouraging the practice of using power morcellation in a hysterectomy and myomectomy (removal of uterine fibroids) because of the cancer risk associated with the procedure. Additionally, the FDA held a two-day meeting in July with its Obstetrics and Gynecology Devices Advisory Committee to discuss the safety of laparoscopic power morcellators and their potential to spread undetected cancer in uterine fibroids. The FDA said it is considering placing a black box warning, the agency's most serious warning, on the power morcellator as well as reclassifying the medical device from Class II, which are higher risk devices, to Class III, the highest risk medical device. Class III devices requires manufacturers to undergo a rigid application approval process before the FDA would allow them to continue selling their medical devices. After the FDA's released its safety alert in April, Johnson & Johnson announced that its Ethicon unit would suspend global sales of power morcellators until there was further guidance from the FDA and the medical community on using the medical devices.
[fda.gov/advisorycommittees/calendar/ucm400221.htm, July 10-11, 2014]
[nytimes.com/2014/05/01/business/johnson-johnson-suspends-global-sales-of-fibroid-surgery-device.html?_r=0, New York Times, April 30, 2014]
A laparoscopic power morcellator is used in minimally invasive surgery to cut fibroids or uterine tissue into fragments so that the pieces can be removed through a small incision in the abdomen. According to the FDA, as the fibroid fragments are removed through the incision, the morcellator spreads an undetected sarcoma, which can include leiomyosarcoma, a rare form of cancer that develops from smooth muscle tissue in the uterus. An FDA analysis shows an estimated 1 in 350 women is found to have uterine sarcoma. A morcellation study conducted by researchers at Columbia University found 1 in every 368 women in their study who underwent a power morcellation procedure had unsuspected uterine cancer. The researchers used an insurance database of 232,882 women who underwent a minimally invasive hysterectomy from 2006 to 2012. The study was published in July in the online Journal of the American Medical Association.
[fda.gov/Safety/MedWatch/SafetyInformation/SafetyAlertsforHumanMedicalProducts/ucm393809.htm, April 17, 2014]
[jama.jamanetwork.com/article.aspx?articleid=1890400, July 22, 2014]
Court documents indicate that a power morcellator lawsuit was filed on May 13, 2014, in the U.S. District Court, Northern District of California on behalf of a California woman who underwent fibroid surgery in which a power morcellator was used. (Case 5:14-cv-02209-PSG) Prior to the surgery on May 18, 2012, the morcellator lawsuit said the woman had no evidence of cancer. According to the morcellator lawsuit, the woman was told on May 30, 2012, that a cancerous tumor, specifically a leiomyosarcoma, had been removed during surgery. As a result, the woman began undergoing surveillance imaging. The morcellation lawsuit further stated that initial imaging of the woman's lungs, abdomen and pelvis did not show any spread of cancer, however, she subsequently developed 4 small lesions in one of her lungs that likely represents metastatic leiomyosarcoma which allegedly are the result of the Wolf Power Morcellator. The morcellator complaint names Richard Wolf Medical Instruments as the defendant. The morcellator lawsuit contends that Wolf Medical knew about the possible risk of its morcellator spreading cancer, but failed to adequately warn doctors and patients.
Contact Oliver Law Group P.C. To Learn More About Filing A Power Morcellator Lawsuit
Oliver Law Group P.C. is a different kind of law firm. One that focuses on the needs of the injured first. A compassionate law firm dedicated to fighting for the rights of victims and their families, and doing everything necessary to ensure those rights.
The experience of a large firm. The 1-on-1 dedication of a small firm. A reputation built on trust.
Experience. Dedication. Trust. Oliver Law Group P.C.
To learn more about filing a Power Morcellator lawsuit, turn to the law firm with the Experience, Dedication, and Trust you deserve. Contact the Oliver Law Group P.C. for your FREE power morcellator lawsuit case review by calling 1-800-939-7878 today or visit http://www.legalactionnow.com