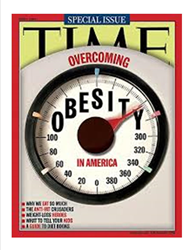 Your body has specific hormones that burn fat. When these are out of balance, you gain weight and can't lose it-regardless of diet or exercise.
Springfield, New Jersey (PRWEB) August 22, 2014
Despite 40 years of being misled to simply eat less and exercise more, obesity is still America's greatest health crisis. According to the Centers for Disease Control, two out of three Americans are either overweight or obese, and it's getting worse. By 2020, experts predict that three out of four will be afflicted. Shockingly, nearly half, an astounding 100 million people will be pre-diabetic or suffer full-blown Type 2 Diabetes. Is there a missing link to the weight loss epidemic?
"Metabolism is controlled entirely by hormones, period," so says Dr. Eric Berg, author of The 7 Principles of Fat Burning. "Your body has specific hormones that burn fat. It also has specific hormones that store fat. When these are out of balance, you gain weight and can't lose it – regardless of diet or exercise."
Emerging research is proving that these hormones, our body's natural weight regulating system, are being disrupted by the toxic chemicals we encounter daily, as well as by chronic inflammation, a major cause of which is emotional stress.
Helping the body to remove environmental poisons and to cool the raging inflammation from poor diet and stress is the principle goal of cellular detoxification or nutritional rejuvenation, a science-based, yet virtually unknown strategy in the emerging field of Functional or Lifestyle Medicine.
"This is why your fat burning hormones are not working properly; they are being poisoned by a sea of toxins in our environment. Toxins are an enormous, yet virtually unrecognized source of stress to human physiology. Your body protects you from these toxins by surrounding them with fat." This is according to 7-time New York Times best-selling author, Mark Hyman, M.D., regarded by many authorities as the Father of Functional Medicine.
"Most people have it backwards, which is why diets fail an astounding 90% of the time," insists Dr. Robert White, D.C., Clinic Director at Advanced Integrated Health, in Springfield, New Jersey. "You don't lose weight in order be healthy. You must first be healthy, in order to lose weight. Weight is not the problem, it is simply the symptom. It is the result of poor health, not the cause of it."
"We are thrilled to announce our new Total Body Transformation Program. Utilizing special detoxification technology, we focus on getting a person healthy first, thus restoring hormonal balance and fixing a broken metabolism. This results in safe, effortless and sustained weight loss."
"Additionally, you simply cannot separate the mind from the body with weight loss," adds Dr. Jason Kaufman, D.C., an associate at the clinic. "Emotional stress also makes you fat through the action of the stress hormone, cortisol, known as the belly fat hormone. Reducing stress is fundamental to successful weight loss. Sadly, this critical component is rarely and often never addressed."
"Our program also includes S.M.A.R.T. music technology, which stands for Super Mental Awareness Relaxation Training, which adds breakthrough tones to calming music that encourages your brain to switch from fat storing to fat burning."
Advanced Integrated Health was founded in 1999 to provide a wellness and prevention model of healthcare to the New Jersey and surrounding areas. Its Total Body Transformation Program, incorporating nutritional and emotional stress-busting technology provides a Mind-Body, Functional Medicine approach to weight loss, diabetes, thyroid and other imbalances that require positive lifestyle solutions.
If you'd like more information about this topic, or to schedule an interview with Drs. White and Kaufman, please call Veronica Butrak at 973-376-8383 or e-mail Veronica at veronica(at)advancedintegratedhealth(dot)com.