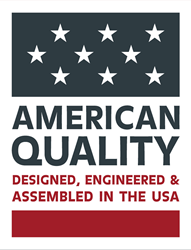 Quality is best built close to home with people of integrity.
New York, NY (PRWEB) August 20, 2014
As Labor Day 2014 approaches, ABCO HVAC/R Supply + Solutions would like to thank the management of the Luxaire brand for going on the record to salute the work ethic of their employees who build their heating and cooling products in the USA.
The article "American Quality: Designed, Engineered & Assembled in the USA" highlights the technological, manufacturing, and economic achievements of the dedicated workers at the Luxaire facilities in Kansas and Oklahoma.
Luxaire is proud to acknowledge that each individual is a part of the vital forces that are responsible for creating the highest standard of living and the greatest production achievements in the world. Hard work, skill and passion are the foundation that built America into a global manufacturing power.
Read the complete article at http://www.abco.co and discover how quality is best built close to home with people of integrity, right here from the heart of America.
ABOUT LUXAIRE®.
Reliable American hard work and craftsmanship pays off. Luxaire products have received numerous industry awards and accolades, including:

The 2014 Consumers Digest Best Buy Acclimate™ LP9C Gas Furnace . For 50 years, people have trusted Consumers Digest magazine to identify outstanding values in a complex marketplace. That's why we're proud that a Consumers Digest Award was awarded to the Luxaire® Acclimate™ LP9C 33-inch Modulating Gas Furnace. It's the kind of recognition that shows that our high quality means high value.
Home Builder Executive 2012 Silver Innovation Award.
Home Builder Executive honored Luxaire® heating and cooling products with a Silver Innovation Award. The award recognizes products that provide the quality, reliability, warranty protection and value that new home builders and buyers demand.
ENERGY STAR® Most Efficient Designations 2012, 2013, 2014.
That designation was earned by the Luxaire® Acclimate™ AL8B Split Air Conditioning System and the Acclimate™ HL8B Heat Pump when combined with the Acclimate™ Residential Communicating Control in 2014 and by the Luxaire® Acclimate™ LP9C Modulating Gas Furnace in 2013.
ACH&R News Dealer Design Gold Award.
2012 ACH&R News Dealer Design - Gold Award Climasure™ AHR Air Handling Unit. This award is given by leading dealers to products that provide all the features contractors desire in a gas furnace — in this case, including the AHR air handler for versatile application to create a perfect home comfort system.
The Luxaire Acclimate Series is the leading generation of heating and cooling systems designed, engineered and assembled in America. They are durable, efficient, and engineered to be eco-friendly.
ABCO HVAC/R Supply + Solutions is the largest full line distributor of HVAC and Refrigeration systems and supplies in the Northeast United States. Established in 1949, the company is a trusted resource for contractors, engineers, architects and developers. Headquartered in metropolitan New York City, ABCO serves the northeast United States with a network of 18 fully equipped locations from Boston to Baltimore / Washington, DC. ABCO maintains extensive inventory, delivery, 24/7 response capabilities, and training facilities.
For more information, please contact Bob Cesiro, Chief Marketing Officer ABCO HVAC/R Supply + Solutions at 718-937-9000 or bcesiro(at)abco(dot)co Material from this press release may be reprinted and disseminated with accompanying attribution.