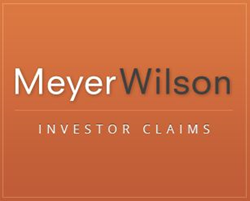 Columbus, OH (PRWEB) August 18, 2014
Meyer Wilson is proud to announce that its founding partner has been named a "Lawyer of the Year" by The Best Lawyers in America® for 2015. Best Lawyers designated David P. Meyer a 2015 Lawyer of the Year for Columbus, Ohio in the area of Professional Malpractice Law – Plaintiffs. Only a single lawyer in each practice area in each community receives the "Lawyer of the Year" distinction.
David has been listed in Best Lawyers since 2011 in the areas of Plaintiff Professional Malpractice and Mass Tort/Class Actions. View his Best Lawyers profile here. The Best Lawyers in America recognizes the top 4 percent of practicing attorneys in the United States.
Meyer Wilson was also named a "Best Law Firm" by U.S. News & World Report and Best Lawyers. Firms included in the "Best Law Firms" list are recognized for professional excellence with persistently impressive ratings from clients and peers. Achieving a tiered ranking signals a unique combination of quality law practice and breadth of legal expertise.
David and his firm exclusively handle investor claims and class actions. He is a recognized authority on securities arbitration, and is frequently asked to speak at lectures and seminars on the topic. Throughout his career, David has represented approximately 1,000 investors from around the country against the biggest brokerage firms.
When David founded the firm in 1999, he did so with the goal of helping investors recover their losses caused by investment misconduct. Today, he and his team continue to handle each case with the excellence and attention to detail it takes to succeed. For more information about David Meyer or Meyer Wilson, visit http://www.investorclaims.com/.